Europe has a vibrant video game industry, with countries like the Finland, Sweden, Iceland, and Germany hosting many established gaming studios as well as indie developers that work on some of the world's most successful and creative apps.
There is a lot of money in gaming: the gaming market is expected to reach nearly $152 billion in revenues this year, and over $180 billion by 2021. Most of this growth will be driven by a growing interest in mobile games around the world. By 2019, mobile games will account for 54% of total game revenue and by 2021, this figure is expected to reach 59%, or more than $100 billion.
To understand the full extent of how lucrative and prosperous it is, we need to take a look at some figures. The Global Games Market Report has crunched the numbers, estimating that as of now, there are around 2.5 billion gamers are now established across the globe.
Combined, these gamers will spend $152.1 billion on games by the end of 2019, representing a 9.6% YoY increase. Console gaming is expected to be the fastest-growing segment with a 13.4% YoY increase, reaching $47.9 billion in 2019, making it the second year running that growth in console games will outpace mobile gaming growth. Although regulatory changes in China and the absence of new blockbusters signaled slowed growth for the latter, it remains the largest segment in 2019, growing 10.2% YoY to $68.5 billion – 45% of the global games. Of this $54.9 billion will come from smartphone games. Finally,  PC games will be both the smallest and slowest growing segment, with YoY growth of 4% to $35.7 billion. Although the segment is smaller in size, the status of PCs as the foundation for innovation in the gaming market remains evident to this day. Almost all the most popular game genres, including battle royale and MOBA, have their roots in the PC game modding community.
Here we present 10 gaming startups that are emerging in Europe and aim at diversifying the way we play video games:
Klang Games is an entertainment studio exploring the future of humanity through various forms of media. They aim to present deep, meaningful subjects in a way that's captivating, easy-to-digest, and entertaining for all ages. They are currently developing Seed; a large-scale virtual world that they believe will redefine the MMO landscape and have a positive impact on our species. Klang describes the simulation as a voyage across an Earth-like exoplanet – abundant with all forms of biomes, various habitats, seasons, and unpredictable weather – where players can harvest resources, collaborate with other players, and conquer new lands. Seed is utilising SpatialOS, a platform that can realise vast, complex virtual worlds on a network of continuously running servers. Founded in 2013, the Berlin-based startup raised €20 million in August 2019.
Gamestream is a video game streaming platform that allows players to access their favourite games regardless of the device they're playing on and wherever they are. They're using an innovative cloud gaming solution to bring next-generation games directly to their consumers. They provide their customers with a complete white-label cloud gaming service including a streaming technology, servers, games catalog, and web APIs. What makes them different is the fact that Gamestream also provides weekly to yearly reports tracking KPI, measuring audiences, sales and usage data allowing to drive insights. Founded in 2015, the Paris-based gaming startup raised over €1.6 million in March 2019.
Seemba is a platform for mobile esports tournaments, allowing gamers and developers to monetise their games using the revolutionary Plug & Play solution that turns any mobile into an esports platform. What sets it apart are its integrations with Unity 3D and soon to come Unreal Engine; being cross-platform and easy-to-use are top priorities and allow their users to create the next hit regardless of the engine they are working on. The Seemba app features integrations, notifications to get retention of their users with automated call to action, achievements and call back notifications, an overall monitoring system and being an esports-as-a-service. Founded in 2018, this French startup raised €50k in November 2018 from investor Flat6Labs.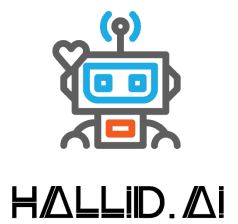 Hallidai AI Gaming is the company behind Fridai, the voice assistant for gamers. Fridai is like having a friend sitting next to you while gaming to help you with whatever you need so you can focus on immersing yourself in your favorite games. Fridai is an AI-powered virtual assistant living in your computer or smartphone ready to help you with your gaming life. The technology behind it is capable of understanding context of speech, learns from the users, and there is no new interface that people need to get used to. Founded in 2018 by Adam Balogh and Mark Engelhardt in Berlin, Hallidai AI raised a pre-seed round of €50k in March 2019 and is looking to expand its solution.
1939 Games is a game development studio that focuses on WWII gaming experiences. 1939 Games was founded in 2015 by former CCP Games veterans, and the team is currently working on a digital collectible card game called KARDS. The game draws on elements from classic card games, fusing them with WWII themes for an elegant, fun, and action packed gaming experience. According to the company, more than 20k people have already applied to become beta testers for KARDS. Based in Reykjavik, 1939 Games has raised $2.1 million in funding over two rounds, most recently from Sisu Game Ventures and Tencent Holdings in September 2018.
Surrogate.tv – This Espoo-based startup is on a mission to change the way video games have been designed for decades. At Surrogate they want to redefine the process by letting players control reality as the cornerstone of the video game experience. They believe that the only way to achieve that is to build games in the real world and to transpose these experiences by means of internet and remote-controlled robotics. Launched in 2018 in Finland, Surrogate.tv raised a seed round of $1.8 million in July 2019. The investment will enable Surrogate to rapidly build up its 'Surrogate Reality' game portfolio while continuing to enhance the company's low-latency video streaming technology, SurroRTG.
HipFire Games is a game studio behind the development of Fail Space, a high-intensity VR multiplayer game where up to four players operate a space truck delivering packages across the galaxy, while the truck gets pelted by asteroids and catastrophic malfunctions occur all around. In February 2019, this Finnish game developer raised an additional €180k, which will go towards expanding their co-op VR game and growing the studio.
Valiant Game Studio is a new indie game studio based in Stockholm, which aims to make role playing games with an emphasis on social aspects. Despite being composed of three members, their team is relatively active and wants to bring relaxing, meaningful, yet thought provoking stories into their games. They are currently developing Pendula Swing, an episodic adventure game set in a fantasy version of the American Roaring 1920s. Founded in 2017, this young startup has raised over $270k in funding from investors Haflo and Stefan Lindeberg.
Sviper – This Hamburg-based startup focuses on creating outstanding gameplay experiences with high production values. Ole Schaper, Mark Buchholz, and Michael Reichert founded Sviper in 2016. Their latest game is Super Spell Heroes, a real-time 1-v-1 puzzle duel game. The title has caught on, and because of that, Sviper raised €2.5 million in funding from Modern Times Group in February 2019, which it will use to further grow the studio.
Paris-based Sorare is a new crypto-based football game. Founded in September 2018, Sorare enables its users to collect player cards from their favourite football teams, trade them, and play with them on the platform's gaming arena. Sorare uses the latest standards of the Ethereum blockchain to ensure each player card cannot be copied, thus securing users' experiences. The startup has already signed its first major licensing partnership with the Belgian professional football league Pro League, becoming the first licensed company to distribute cryptocards of football players. It has also launched a private beta product which has already recorded several thousands of auctions. The startup raised a pre-seed round of over €500k in May.
By the way: If you're a corporate or investor looking for exciting startups in a specific market for a potential investment or acquisition, check out our Startup Sourcing Service!
- Advertisement -