People are a business's biggest asset, so it is very important to handle them in the right way. Human resource managers today are important players in creating an awesome employee experience – and successful business. As HR is a rapidly evolving area, startups have been catching up by developing tools that reflect this changing nature of the workplace and workforce.
Here are 10 European startups that companies can use to find talent, develop employee skills, receive and give employee feedback, create better workplaces and more.
Clear Review – This London-based startup offers performance management software as an alternative to annual appraisals. Its cloud-based platform focuses on continuous employee-manager conversations, with near-term goals and real-time feedback, and provides the HR team with visibility and insight into key performance metrics for the employee. Founded in 2016, the startup raised a €2.9 million Series A round in July 2019 and is currently serving over 200 companies. 
Everskill is reinventing corporate training by developing an app-based training system for employee's soft skills. The difference is that Everskill supports the employees in regularly applying the learned skills in their daily work. To achieve this Everskill combines behavioural psychological knowledge with machine learning approaches. Founded in 2016 Everskill is financially supported by BonVenture to further encourage sustainable learning.
Happeo – This Finnish startup launched in 2017, combining an intranet, enterprise social network and collaboration platform into one unified solution for employees. The idea is to allow them not only to connect and collaborate in new ways, but also to work more efficiently, by bringing together essential tools: calendar, files, conferencing, and projects, even CRM and HR-systems – in one digital workplace. BMW, Rovio and Randstad Sourceright already use Happeo to unlock the value of employee engagement.
2DAYSMOOD – Founded in 2015, 2DAYSMOOD has developed a real-time measurement method to track employee engagement and happiness with an anonymous 15-second survey linked to a smart analysis platform. From the anonymous surveys, the platform instantly generates feedback to companies such as what percentage of employees are in a good mood, trends in stress and employee satisfaction over time, the underlying causes of employee well-being or dissatisfaction, how your organizations ranks compared to others, and tips and advice for improving wellness, motivation, and engagement. The Utrecht-based startup recently raised a new investment of €360k, which it will use for product development and international expansion.
HeyJobs is a talent acquisition platform based out of Berlin, which uses a combination of machine learning, marketing automation and a matching algorithm to identify both active and passive candidates on 1000+ channels and pages that match a job profile, at a significantly reduced cost per job. Daimler, Deutsche Bahn, Edeka and Vodafone are some of its clients, but with €15 million in funding HeyJobs is slowly becoming the recruiting standard in the industry. 
Hibob is an HR and employee benefits platform for SMEs, serving as a central hub for a company's every HR need. The software includes attendance records, time-off schedules, employees records, and compensation management tools, but more importantly, it places an emphasis on employee engagement. The startup, founded in 2015, was recognised by HRWins as one of three leading 'Startups To Watch' in the HR technology space, and has raised €41 million to date.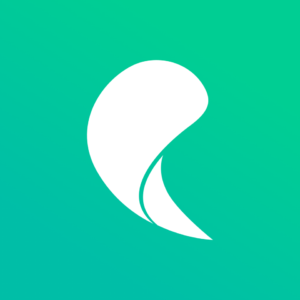 Humanoo –  Motivating employees to exercise more is the goal of the Berlin startup Humanoo. Serving as a digital health platform, HR teams can use it to effectively and timely support the health of employees, thereby reducing absenteeism, sick days, and strengthening employer branding. From personalised exercise programs to nutrition tips, Humanoo offers tailor-made solutions for everyone. Employees of Zalando, Deutsche Bank, and Kaspersky are already boosting their health status with Humanoo.
Leeto is a French startup specialising in the digitalisation of work councils. Launched in 2018, Leeto offers a payment card allowing employees to take advantage of the benefits negotiated by their company on a daily basis, such as refunds, gift certificates and cinema discounts. HR teams can also use the platform to create, communicate and track employee benefits, using a simple web service. Leeto recently raised a €2 million funding round to bring employee benefits to the digital revolution. 
Meet Frank is the first anonymous recruiting app that makes it easy to discreetly see who wants to hire you and what they are willing to pay. The app's chatbot Frank asks users 8-10 initial questions that take about 90 seconds to answer. Once answered, the app matches job offers with suitable candidates and opens a safe channel for communication. The Tallinn-based startup has already attracted Daimler, Delivery Hero and Mytaxi as customers, and raised €1 million in seed funding in 2018.
Talent Alpha – This Krakow-based startup provides enterprise clients with access to tech talent across Central and Eastern Europe. They are introducing 'Tech Talent-as-a-Service' by building a unique human cloud platform, that makes bias-free matching of vetted, experienced and available tech teams with projects, thanks to an AI engine. The startup raised a $5 million seed round in 2019 to develop the outsourcing platform 2.0. 
By the way: If you're a corporate or investor looking for exciting startups in a specific market for a potential investment or acquisition, check out our Startup Sourcing Service!
- Advertisement -