With over 650 million people suffering from mental health issues worldwide, it was only a matter of time for startups to react and leverage new technologies to enable people to get the help they need in a fast and efficient manner. From daily chats with counselors to brain stimulation headsets, startups are lifting the stigma surrounding mental health and helping millions along the way. Here are European 10 startups revolutionizing mental health: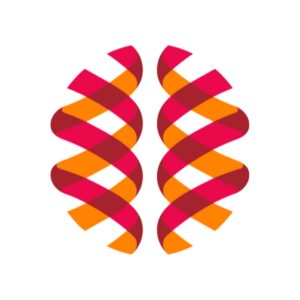 Braive – Psychologist Henrik Jahren used iCBT (internet-Based Cognitive Behavioural Therapy) to treat his patients facing mental health challenges. In 2015 he decided to leverage new technology to develop online courses as e-learning tools and make treatment much more easily accessible and cost-effective. The Oslo-based startup today offers personalized treatment programs based on ongoing research collaborations with academia and the health sector, available individually or in groups.
Moment Pebble – Launched in 2018, this London-based startup offers a simple solution to give your mind a moment of peace. Its stone-shaped device only needs to be turned around to start glowing, and a 30-second light sequence will guide you through a short calming breathing exercise to help you reset and recharge. Completely wireless, the pebble fits in your palm and is simple to use. The perfect accessory to take that deserved pause anywhere you are. Currently available for pre-order on Kickstarter.
Unmind – Founded in 2016 with the aim of promoting good mental health and wellbeing at the workplace, Unmind offers a wellbeing platform, delivering 'clinically-backed' content and support to help workers. Features include a mood diary, world-class exercises for stress, focus and sleep, as well as learning stories, a chatbot, daily challenges and tasks, and much more. In March 2019 the startup raised a £3 million Series A round to further promote positive thinking.
Moodpath – This German startup launched in October 2016 helps people recognize the symptoms of depression by answering daily questions over a two-week period. During that period, their app tracks the user's psychological, emotional and physical health and based on the answers, it creates a personalized mental health assessment that users can use as a starting point to talk with therapists, psychologists, and other healthcare professionals. As of 2019 more than one million users globally are using Moodpath to strengthen their mental health.
Meru Health – Meru Health is an online medical clinic specializing in treating depression, anxiety, and burnout. The startup offers a twelve-week treatment program, supported by a licensed Meru Health therapist, at-home therapeutic lessons and the opportunity to share their personal experiences, challenges, and progress with an anonymous peer-support group. The program's positive outcomes were recently reviewed in the Journal of Medical Internet Research, and in April 2019 the startup raised $4.2 million in seed funding to further develop its digital platform.
Flow Neuroscience – This Sweden-based medtech company is offering a new, medication-free, at home treatment for depression with a brain stimulation headset paired with an AI-powered app therapy program. The wearable uses a brain stimulation technique called transcranial direct current stimulation (tDCS), which delivers a gentle electrical signal to the head, and is able, according to the company, to significantly reduce the depression symptoms or eliminate it entirely, by using it over an initial period of six weeks.
Bluecall – BlueCall is a Stockholm-based startup offering instant and anonymous therapeutic conversations through an app. Primarily offered to employers so they can create the right conditions for their employees to increase wellbeing, BlueCall starts with a few questions and then matches you with conversational support by volunteers, mentors, and certified psychologists who are suited to your particular needs.
Selfapy –  Founded in 2016 in Berlin, this German startup offers scientifically-proven online therapy courses for mental disorders, supplemented by weekly calls or chat conversations with Selfapy's clinical psychologists. The startup has partnered with many national and regional insurance providers in Germany and has helped more than 5,000 users deal with this growing social problem.
Lifesum – Nutrition and exercise are essential to wellbeing and their imbalance could take a toll on your mental health. But Lifesum can prevent that from happening. The Swedish healthech startup tracks calorie intake, exercise, and nutritional information to create a personalized plan for your health, ultimately helping you make better food choices, improve exercise habits, and reach health goals. In 2019 the company reached 35 million users worldwide, and raised $5 million Series C round.
Spill – Living in an era obsessed with digital communication gave Gavin Dhesi, Dr Annemarie O'Connor and Calvin Benton the idea to develop a message-based therapy app for individuals and organizations. Users are paired with one of Spill's fully-qualified counselors who provide support, guidance, and exercises, whom they can contact whenever they need to talk. For businesses, Spill provides tracking and insights, showing how improvements in mental health lead to better performance and declines in absenteeism. The London-based startup was founded in 2017 with a mission to get everyone talking about their feelings more and so far clients like Hargreaves Landsown, Rightmove, and Monzo Bank can't stop talking.
- Advertisement -