Aside from exciting speakers and an electrifying pitch competition, what makes a startup event exceptionally good is the people you meet and connect with. At the EU-Startups Summit on May 2-3, we'll have up to 1,200 of them. Below you'll find short intros to 60+ of the awesome people you'll have the opportunity to meet. If you haven't bought your ticket yet, you can still get it here.
VCs, Angel Investors, Accelerators
Rudolph Ihns: This Madrid-based investor is a Managing Partner at GAA Investments, a US-based fund started in 2017, which is focusing on investments in tech startups with a proven track record in Spain and Portugal.
Romain Vidal: Partner at Paris-based CapHorn Invest, an independent
VC investing in B2B startups that drive digital transformation. CapHorn focuses on Series A & B rounds ranging from €2 to €20 million.
Ravi Kurani: Principal at Earlybird, a European early-stage VC fund investing in a wide range of digital business models. Ravi focuses on investments in the fintech, insurance and blockchain and crypto space.
Chris H. Leeb: Based in SF, Chris is the CEO of Angelitos, which catapults disruptive business ideas from Europe to Silicon Valley, helping startups incorporate there and accelerate market entry to gain traction before addressing investors.
Marie-Helene Ametsreiter: Partner at the Speedinvest, Marie-Helene is heading the seed-stage VC's office in Munich and focusing on Industry 4.0 investments. She formerly led Sales and Marketing for VIPnet, Croatia's first private mobile phone network, later becoming the company's CEO.
Maciej Balsewicz: Co-founder of bValue Angels VC, investing in early-stage startups in the CEE region. Based in Warsaw, Maciej is passionate about technology innovation and entrepreneurs, with 12 years of operational and investment experience.
Stephan Glaenzer: A German entrepreneur who co-founded Ricardo.de and the early stage VC fund Passion Capital. Stephan is one of the most active angel investors across Europe.
Quino Fernández: CEO of the Barcelona-based Conector Startup Accelerator, which works with entrepreneurs to improve their skills, expand their knowledge and help them grow and validate their projects.
Xavier Fuyá: Investment Associate at Nauta Capital, where he is focused on deal flow origination, due diligence and evaluating potential investment opportunities for Spain and Portugal.
Lina Chong: VC at Target Global – an international VC firm headquartered in Berlin, which connects the key European startup ecosystems, with €700 million in assets under management.
Mathieu Carenzo: An angel investor and lecturer on entrepreneurship and entrepreneurial finance at IESE Business School, Mathieu coaches entrepreneurs and growing firms' executives, and was previously a partner at Nero Ventures.
Catherine Ogilvie: Senior Marketing Advisor for Silicon Castles, an accelerator that transforms ideas into intellectual property and scalable products. Catherine has over 30 years of experience in global marketing and communications working with blue chip businesses.
Pepe Borrell: The Managing Director of Crowdcube in Southern Europe. Crowdcube is a leading equity crowdfunding platform for startups and growing businesses to connect with potential investors.
Cecilia Lundborg: Investor in Paris-based VC daphni, which invests in tech startups with European DNA and a strong international ambition. Previously founded PitchYard, which specialises in crowdfunding campaign pitch writing.
Brigitte Baumann: Founder and CEO of Go Beyond Early Stage Investing, in 2015 EBAN (the European Business Angel Network) named her European Investor of the Year. Born in France, Brigitte and her family live in Zurich.
Borja Breña: Investment Manager at Nauta Capital, where he focuses on Spanish and Portuguese opportunities. Prior to joining Nauta, Borja was a senior investment manager at Telefónica's corporate venture capital fund.
Marco Trombetti: Founder and CEO of Translated.com and of Pi Campus, an Italian VC that invests in growth-stage technology startups, mostly in AI, with more than 40 investments in Europe and the US already in its portfolio.
Stéphanie Hospital: Founder and CEO of the venture platform OneRagTime. The VC platform selects the most innovative startups from across Europe and Israel and backs them, leveraging their curated community of investors.
Ken Wilson: Based in Dubai, Ken is a social enterprise researcher and an impact investor in early-stage companies making positive social and/or environmental impacts.
Sebastian Karas: Head of Scouting at mAccelerator.vc, a VC fund from Warsaw with over €50 million under management, focusing mainly on late seed and Series A rounds of investments in startups with cutting-edge technological solutions.
Fausta Pavesio: Based in Milan, in addition to being an angel investor and startup advisor, Fausta is a Board Member and Venture Partner at NYC-based Smartup Capital, which invests in seed to Series B rounds in digital startups with killer teams, value-added technology, a competitive process, and limited cash burn.
Petter Larsson: Investment Manager at Adevinta Ventures, a global leader in online marketplaces. Adevinta's primary focus areas are in proptech, mobility, and jobs & the future of work.
Eamonn Carey: Managing Director at Techstars London – one of the world's leading startup accelerators. Eamonn is also an early stage investor, advisor and board member for companies across the US, Europe and Asia.
Beatriz Volckaert Almansa: Impact Investment Analyst at the Ship2B Foundation. Based in Barcelona, Ship2B's vision is a society, where economics, social welfare, culture, and the environment go hand in hand in self-sustaining companies with a social mission.
Rune Theill: CEO at Rockstart – a six month intensive startup accelerator based in Amsterdam. Rockstart provides investment, office space, highly specialised knowledge, and access to a broad network of international mentors, partners and investors.
Oriol Bes: Barcelona Director of The Founder Institute, a pre-seed startup accelerator based in Silicon Valley, which has launched over 3,500 companies, helping them to raise over $800 million. Oriol is also Program Director and a mentor at The Academy for Corporate Entrepreneurship.
Javier Megias: Entrepreneur and business angel, passionate about innovation and entrepreneurship. He is the CEO of Startupxplore, the premium syndicate investment platform, and the President of the Valencian Startup Association.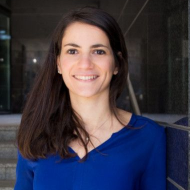 Florence Aretz: Investment Director at Adevinta Ventures, a global leader in online marketplaces. Adevinta's primary focus areas are in proptech, mobility, and jobs & the future of work.
Kirsty Grant: Chief Investment Officer at Seedrs – the leading equity crowdfunding platform in Europe and the UK's most active funder of private companies. Kirsty will also be part of a panel discussion during the event.
Founders, Speakers & Leaders
Nilan Peiris: VP of Growth at the London-based unicorn TransferWise, Nilan is responsible for scaling teams effectively and managing the global expansion of product. He also advises a number of early-stage startups on growth and getting traction.
Beth Susanne: An international pitch coach, since relocating from Silicon Valley to Europe in 2012, Beth has coached more than 2,500 tech startups, and has worked with companies from over 60 countries in digital, AI, IoT, cleantech, biotech, medtech, agtech, fintech, and e-commerce sectors.
Naren Shaam: Founder and CEO of Berlin-based Omio (GoEuro), the leading booking platform for transport across Europe. Offering travel options in 36 European countries, Omio is used by more than 27 million people each month and is expanding internationally.
Amrit Dhir: Head of Global Operations at Google for Startups, Amrit works with technology startups drawing from his experience in new business development for some of Alphabet's most innovative products and groundbreaking technologies, and is also an angel investor.
Kaidi Ruusalepp: Founder and CEO of Tallinn-based Funderbeam, a blockchain-based investment platform that makes it easy to invest in private companies and for users to sell their shares whenever they want.
Andrea D'Amico: Based in Amsterdam, Andrea is VP & Managing Director of the EMEA region at Booking.com, with 20 years of experience in the online travel industry managing large teams in different stages and geographies.
Sebastian Grabert: German Representative of Euronext, the leading pan-European exchange in the Eurozone, covering Belgium, France, Ireland, The Netherlands, Portugal, and the UK. Euronext had 1,300 listed issuers worth €3.9 trillion in market capitalisation as of September 2018.
Lisa Steigertahl: Co-founder of the European Startup Network, Lisa is now a consultant and leads the European Commission's project the EU Startup Monitor, mapping Europe's startup ecosystem.
Avi Meir: Founder and CEO of TravelPerk. Founded in 2015 and based in Barcelona, TravelPerk is the world's first all-in-one platform for booking business travel, and is 100% free.
Robin Wauters – European tech journalist and founding editor of the information and market intelligence platform Tech.eu. Robin regularly travels to conferences to present data on the European tech scene and interview executives, investors, and policymakers.
Carlos Pierre: Founder and CEO of Badi, a Barcelona-based proptech and peer-to-peer marketplace and app, which allows you to list or look for available rooms in shared flats, and find flatmates based on your age, tastes and hobbies.
Alejandro Artacho: Co-founder and CEO of Madrid-based Spotahome, an online booking platform for mid to long term accommodation, which allows renters to book their housing online before they arrive to a city.
Djordy Seelmann: CEO of HousingAnywhere, a platform that brings together supply and demand for housing for international students. Djordy helped to scale the startup into a global marketplace with rooms available in over 100 countries.
Anna Ritz: CEO of weview, a Munich-based startup that uses machine learning to generate insights into consumer behaviour, Anna will give a workshop focusing on how to build trust with customers, leverage word-of-mouth recommendations, and generate data-driven decisions.
Madeleine Evans: Founder and CEO of Levell, which provides well-being management tools for people and companies. Madeleine speaks on topics related to mission-driven business, well-being, impact investing, lean organisations, and the future of work.
Tugce Bulut: Founder and CEO of Streetbees, a global intelligence platform that reveals how people behave by analysing real-life moments collected from over 1 million Streetbees users in 150+ countries.
Tilo Bonow: A communications expert, business angel, and founder and CEO of PIABO, a PR agency that amplifies brand performance for innovative companies by providing cutting edge public relations services.
Zièd Bahrouni: Co-founder and Managing Director at Motius, a startup that develops products and prototypes for clients by combining a talent pool of world-class developers with a smart project platform for automation. At the Summit, Zièd will give a talk on how to bootstrap a company.
Till Faida: Founder and CEO of Adblock Plus (eyeo) – the world's most popular browser extension and most used ad blocking solution, which has been downloaded over 1 billion times and provides users more control over their surfing experience.
Henrik Zillmer: Founder and CEO of AirHelp, the world's leading flight compensation company. Founded in 2013 and based in Gdansk, Airhelp is already available in 30 countries, and has helped more than 7 million people process airline compensation claims.
Sissel Hansen: Founder and CEO of Startup Guide, a publishing company that produces guidebooks and tools to help entrepreneurs navigate and connect with different startup scenes across the globe. Founded in 2014, Startup Guide books are now available for 23 different cities in Europe, the US, Asia, and the Middle East.
Xavi Beumala: Founder and CEO of Barcelona-based Marfeel, a fast-growing adtech platform that helps publishers to create, optimise, and monetise mobile websites.
Alexandre Prot: A serial entrepreneur, Alexandre is co-founder and CEO of Paris-based Qonto, a neobank for SMEs and freelancers. Since launching in 2017, Qonto has made business banking easy for over 40,000 companies.
Arnab Naskar: Co-founder of Luxembourg-based STOKR, a peer-to-peer interface that connects everyday investors with innovative business ventures. Powered by the Ethereum blockchain, STOKR creates independent access to new capital markets.
Tim Cakir: A marketing consultant, Tim is an expert in growth marketing, SEO, organic search, AdWords campaign management and content creation, and is the COO of Carts Guru, an e-commerce agency based in SF.
Urs Rothmayr: In addition to leading the Barcelona and Andalucía chapters of The Founder Institute, Urs is also a professor at Three Points, the Digital Business School, an Innovation Manager at the management consulting firm Peninsula, and a Program Director at The Academy for Corporate Entrepreneurship.
David Jimenez Maireles: Country Manager of Spain for Raisin, where David leads marketing and sales efforts to scale the platform. Founded in 2013, Raisin is a pan-European savings and investment marketplace, connecting retail customers with banks looking to expand or diversify their deposit reach.
Yassin Hankir: Founder and CEO of savedroid, an award-winning fintech that has created a safe and easy way to buy, use, and save cryptocurrencies. At the Summit, Yassin will talk about "The Democratization of Crypto – a (not so) crazy vision based on real-life fuckups and learnings from our $50 million ICO".
Ovi Negrean: Ovi is a startup advisor, mentor, and co-founder and CEO of SocialBee, an agency that provides social media tools and training, and is used by over 5,000 companies and entrepreneurs. He will lead a workshop on social media marketing at the Summit.
Daniel Gebler: Co-founder and CTO of Amsterdam-based Picnic, the world's fastest growing online supermarket. By allowing customers to order food through a simple app, Picnic aims to make grocery shopping fun, affordable, and fast for everyone.
Dr. Jens Wohltorf: Founder and CEO of Berlin-based Blacklane, a startup that allows customers to book top-tier chauffeurs through an app. Founded in 2011, Blacklane offers chauffeurs in more than 60 countries, 300 cities, and 500 airports around the world.
Michael Cassau: Founder and CEO of Grover. Headquartered in Berlin, Grover brings the freedom of renting to consumer electronics – making technology accessible to everyone, by letting people subscribe to tech products monthly instead of buying them.
Guillermo Gaspart: Founder and CEO of BYHOURS. Founded in 2012 and based in Barcelona, BYHOURS is the first and only international online booking platform and app that allows you to book microstays in over 3,000 hotels for 3, 6, or 12 hours.
Stan Massueras: European Sales Director at Intercom, one of the world's leading messaging platforms for internet businesses to enhance marketing and increase sales. Before joining Intercom, Stan managed sales for Facebook and Twitter.
Alisa Cevere: Country Manager for Spain at IDFinance, a leading fintech in Europe and Latin America that uses data science and credit scoring to transform consumer digital finance.
Juanma Revuelta: General Director of FINNOVA, a foundation that seeks to drive innovative initiatives through the appropriate European financial instruments. Juanma has great experience in managing European projects, including implementing the European Startup Awards.
RJ Friedlander: An entrepreneur, speaker, investor and board member, RJ is the Founder and CEO of ReviewPro, the world leader in guest intelligence for the hotel industry with over 30,000 clients.
We got your attention and you'd like to join the event? Make sure to secure your tickets soon, and see you on May 2-3 at the EU-Startups Summit in Barcelona!
Below you'll find some impressions from last year's edition of the EU-Startups Summit:
Our Event Sponsors
Arrow is a global technology company with thousands of engineers, exclusive online design tools, distribution services, marketing and supply chain expertise all set up to support you! They teamed up with leading entrepreneurship platforms like Indiegogo to help bring new ideas from concept to market, and put every resource in the hands of entrepreneurs.
Catalonia Trade & Investment is the public agency that works to attract foreign investment to Catalonia, promoting the area as attractive, innovative and competitive business location. Check their offerings and the Catalonia Startup Directory.
InfoJobs is the leading platform in Spain to find new job opportunities and the best talent. In 2018, more than 3 million jobs were offered and 1 out of 3 people who apply find a new job. Already over 50,000 companies in Spain are trusting InfoJobs every year to find talented employees.
Catalunya Emprèn, a program of the Generalitat de Catalunya, promotes public and private actions for the support of entrepreneurship. The creation, growth and success of startups and new companies, as well as the promotion of entrepreneurship, are the main objectives of this initiative.
SAP.iO is growing a generation of revolutionary software businesses in the SAP ecosystem. Through the SAP.iO Fund & Foundry, they help the next wave of enterprise software innovation build products, find customers and change industries by investing in and accelerating startup innovation.
Target Global is an international Venture Capital firm headquartered in Berlin, with €700 million in assets under management. Connecting the key European startup ecosystems, Target Global leverages the unique DNA of each of their target geographies, across their global network.
K-Startup Grand Challenge, organised by the Korean government agency NIPA, is a startup competition helping startups to expand into the Korean market and the broader Asian market. The application phase starts in April. The top 40 startups will be invited to Korea for a 3½ month-long accelerator program. Free office space and financial support included. The 1st prize winner will receive $100K cash prize.
Spaces offers creative working environments with a unique entrepreneurial spirit and a great community. Add an international network of mobile workspaces and a full calendar of business events and networking lunches, and you'll see just how Spaces keeps you engaged and open to new possibilities. Originating in Amsterdam, Spaces wants to redefine the way work is done.
- Advertisement -