What to upgrade your career? Consider joining Europe's growing startup community. Startups around Europe are hiring for a range of positions including business development managers, programmers, social media marketers, and much more. Start by checking out the EU-Startups Job Board, which has a listing of over 400 jobs from up and coming startups across Europe. Here are just a few of the positions available in Europe's exciting startup ecosystem:
Machinio.com is a global search engine for machinery for use in construction, agriculture, printing, and more. Based in Berlin, the company is looking for a Business Development Executive that speaks fluent German. The Business Development Executive will manage a large number of conversations with potential customers by phone and email to pique the interest of companies, as well as to assess clients, and incorporate them as Machinio partners. The right candidates should be sociable, highly motivated, and a fast learner.
Wild C
ode School is a network of European digital schools offering intensive training in highly in-demand coding skills, targeting adult learners who are looking to become professional software developers. The company is now hiring for Business Developer / Campus Managers at its new campuses in Warsaw, Amsterdam, Barcelona, Budapest, Dublin, Milan, and Prague. The new campus managers will be responsible for developing the school's reputation in its respective cities, recruiting students, organising events, helping students to find jobs, and managing the logistics of the campus. The start date for all campuses is June 2019.
Zurich-based what.digital is looking for an Account Manager to join its digital growth agency. The Account Manager will focus on driving online sales for customers, which are mostly innovative companies & startups, and to think creatively to identify new opportunities to acquire, retain or activate customers. Candidates should be problem solvers with an ambitious mindset and the ability to work with data, analytics, and Google Ads.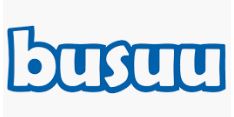 Based in London, busuu provides language learning solutions, and is looking for a German speaking Business Development Representative to grow its corporate client base for its award-winning language courses for employees. The right candidate will prospect new leads over email, cold calling, social networks, and other online tools, and have at least 1.5 years of experience in a similar role.
By the way: If you're a startup CEO and also looking for some rockstar employees for your company, make sure to publish a job opening with us now. While basic job ads are free, the standard option of Featured Job posts is available for just €49 and provides you with additional visibility.
- Advertisement -