At this year's EU-Startups Summit on May 2-3 in Barcelona we'll have plenty of exciting startups, inspiring speakers, media representatives, but also many great investors who will be on the hunt for promising startups. Below we're listing 60 of the investors who have already signed up for the EU-Startups Summit. Many more will follow!
In order to give our attendees additional info and an easy conversation starter, we'll also do an "Investors on Stage" session at the EU-Startups Summit, where 20+ investors will introduce their investment firm/focus within 2-minute pitches in front of our crowd of hungry entrepreneurs. If you haven't secured your ticket for the EU-Startups Summit yet, act fast! Tickets are available here.
Rudolph Ihns: This Madrid-based investor is a Managing Partner at GAA Investments, a US-based fund started in 2017, which is focusing on investments in tech startups with a proven track record in Spain and Portugal.
Maciej Balsewicz: Co-founder of bValue Angels VC, investing in early-stage startups in the CEE region. Based in Warsaw, Maciej is passionate about technology innovation and entrepreneurs, with 12 years of operational and investment experience.
Marie-Helene Ametsreiter: Partner at the Speedinvest, Marie-Helene is heading the seed-stage VC's office in Munich and focusing on Industry 4.0 investments. She formerly led Sales and Marketing for VIPnet, Croatia's first private mobile phone network, later becoming the company's CEO.
Michał Skrzynski: Partner at Market One Capital, an early-stage VC fund focused on SaaS-based marketplaces and B2B software startups based in Europe, with offices in Warsaw and Barcelona.
Quino Fernández: CEO at Barcelona-based Conector Startup Accelerator, which works with entrepreneurs to improve their skills, expand their knowledge and help them grow and validate their projects.
Ravi Kurani: Principal at Earlybird, a European early-stage VC fund investing in a wide range of digital business models. Ravi focuses on investments in the fintech, insurance and blockchain and crypto space.
Borja Breña: Investment Manager at Nauta Capital, where he focuses on Spanish and Portuguese opportunities. Prior to joining Nauta, Borja was a senior investment manager at Telefónica's corporate venture capital fund.
Marco Trombetti: Founder and CEO of Translated.com and of Pi Campus, an Italian VC that invests in growth-stage technology startups, mostly in AI, with more than 40 investments in Europe and the US already in its portfolio.
Marcos Aubeso Parellada: Co-founder and General Partner at Advira Ventures, a Barcelona-based VC for the creative class, operating at the intersection of digital technologies and disruptive business models. Marcos is also General Partner at the early-stage VC Smartech Capital.
Ken Wilson: Based in Dubai, Ken is a social enterprise researcher and an impact investor in early-stage companies making positive social and/or environmental impacts.
Oriol Bes: Barcelona Director of The Founder Institute, a pre-seed startup accelerator based in Silicon Valley, which has launched over 3,500 companies, helping them to raise over $800 million. Oriol is also Program Director and a mentor at The Academy for Corporate Entrepreneurship.
Chris H. Leeb: Based in SF, Chris is the CEO of Angelitos, which catapults disruptive business ideas from Europe to Silicon Valley, helping startups incorporate there and accelerate market entry to gain traction before addressing investors.
Sebastian Karas: Head of Scouting at mAccelerator.vc, a VC fund from Warsaw with over €50 million under management, focusing mainly on late seed and Series A rounds of investments in startups with cutting-edge technological solutions.
Urs Rothmayr: In addition to leading the Barcelona and Andalucía chapters of the Founder Institute, Urs is also a professor at Three Points, the Digital Business School, an Innovation Manager at the management consulting firm Peninsula, and a Program Director at The Academy for Corporate Entrepreneurship.
Oskar Stachowiak: Based in London, Oskar is Managing Partner at Untitled Ventures, which invests in East European tech startups that already have traction, with 23 portfolio companies.
Cecilia Lundborg: Investor in Paris-based VC daphni, which invests in tech startups with European DNA and a strong international ambition. Previously founded PitchYard, which specialises in crowdfunding campaign pitch writing.
Andrew Slack: Founder at Olive Valley, Mallorca's business growth community. A successful entrepreneur and angel investor, Andrew has a passion for helping founders achieve their visions.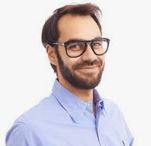 Romain Vidal: Partner at Paris-based CapHorn Invest, an independent VC investing in B2B startups that drive digital transformation. CapHorn focuses on Series A & B rounds ranging from €2 to €20 million.
Amit Gilon: Early Stage Investor at Kaedan Capital, which invests in digital startups using machinen learning, 3D, NLP, big data, computer vision, and AI technologies in pre-seed, seed, and Series A rounds.
Stephan Beier: Investment Manager at bm|t, Stephan previously worked for several years in Mergers & Acquisitions at a large private bank in Germany. Stephan focuses on startups in IT, automotive, and greentech.
Michał Papuga: Investment Associate at mAccelerator, a €50 million early-stage venture capital firm focused on seed and early-stage investments in startups with cutting edge technological solutions that can make a powerful impact in the digital economy.
Deborah Mot: Senior Associate at Forestay Capital in Geneva, a VC that focuses on highly innovative software and data-driven businesses in Europe, Israel, and the US. Deborah previously worked as an investment manager for the Pictet Group.
Ruslan Sarkisyan: A Senior Associate at Runa Capital, Ruslan focuses on healthcare, fintech, cloud for SMEs and cloud infrastructure. Prior to joining Runa, he worked as an associate with McKinsey & Company after starting his career as a strategy consultant with IBM.
Beatriz Volckaert Almansa: Impact Investment Analyst at the Ship2B Foundation. Based in Barcelona, Ship2B's vision is a society, where economics, social welfare, culture, and the environment go hand in hand in self-sustaining companies with a social mission.
Eugenia Bejar: Based in New York, Eugenia is an Investment Analyst at Insight Venture Partners, a leading VC firm investing in high-growth technology and software companies driving transformative change in their industries. Insight currently has over $20 billion in assets under management.
Stefan Köppl: Stefan has extensive experience with startups as an investor and as a founder. An investment manager for the Austrian VC tecnet equity, with a focus on seed and Series A financing, he also serves as a board member of several startups and accelerators.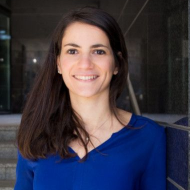 Florence Aretz: Investment Director at Adevinta Ventures, a global leader in online marketplaces. Adevinta's primary focus areas are in proptech, mobility, and jobs & the future of work.
Johannes von Borries: Managing Partner at Unternehmertum Venture Capital Partners, which focuses on European B2B startups from seed to Series B. Also an angel investor, Johannes has many years of experience in the VC industry, and being a successful founder himself, he knows the ups and downs of a startup.
Andreas Spechtler: Founder and CEO of Silicon Castles, a Salzburg-based strategic business accelerator for technology IP licensing, providing early investments and access to a global network in major tech hotspots in Europe, the US and Asia.
Fausta Pavesio: Based in Milan, in addition to being an angel investor and startup advisor, Fausta is a Board Member and Venture Partner at NYC-based Smartup Capital, which invests in seed to Series B rounds in digital startups with killer teams, value-added technology, a competitive process, and limited cash burn.
Oriol Juncosa: Managing Partner and Co-Founder at Encomenda VC, which specialises in seed investments in technology startups. Oriol previously worked with Nauta Capital, where he focused on early stage investments across Europe.
Julian Vinue: Director of Wayra Barcelona (backed by Telefonica), one of the most potent business accelerators worldwide, supporting tech startups in Europe and Latin America.
Dorina Serban: Business Development Director at Mountain Partners. Based in Zurich, Mountain Partners manages more than 120 investments in e-commerce, technology & security, digital payment & fintech startups.
Michael Counihan: Partner at NewTech Capital, supporting deals in startups ranging from SaaS platforms to apps, marketplaces, classifieds, AI, fintech, e-commerce, adtech, gaming, IoT, travel tech, and more.
Paul Dowling: The founder at Dreamstake Ventures – a London-based firm providing end-to-end support for tech entrepreneurs wishing to get a startup funded in the shortest possible time.
Eamonn Carey: Managing Director at Techstars London – one of the world's leading startup accelerators. Eamonn is also an early stage investor, advisor and board member for companies across the US, Europe and Asia.
Rune Theill: CEO at Rockstart – a six month intensive startup accelerator based in Amsterdam. Rockstart provides investment, office space, highly specialised knowledge, and access to a broad network of international mentors, partners and investors.
Stephan Glaenzer: A German entrepreneur who co-founded Ricardo.de and the early stage VC fund Passion Capital. Stephan is one of the most active angel investors across Europe.
Stéphanie Hospital: Founder and CEO of the venture platform OneRagTime. The VC platform selects the most innovative startups from across Europe and Israel and backs them, leveraging their curated community of investors.
Moriyoshi Matsumoto: Managing Partner at WM Partners (Growth Capital in Japan) and Venture Partner at the US-based VC firm Rubicon VC. Before that, Moriyoshi served as CEO of Japan Asia Investment Co.
Antonino Saccà: CEO & Founder Hephaestus Venture, a relatively new Italian VC firm with the goal to support the internationalization and expansion of European startups to Italy.
Carlos Blanco: The award-winning serial entrepreneur and angel investor Carlos Blanco Vazquez is also the Managing Partner and co-founder of Encomenda Smart Capital.
Javier Megias: Entrepreneur and business angel, passionate about innovation and entrepreneurship. He is the CEO of Startupxplore, the premium syndicate investment platform, and the President of the Valencian Startup Association.
Jörg Rheinboldt: Managing Director at APX Axel Springer Porsche, CEO at Axel Springer Plug and Play, entrepreneur, investor and someone who loves to build ideas and companies.
Lone Jensen: Head of Partnerships at Startup Wise Guys. The Tallinn, Riga and Vilnius-based B2B focused startup accelerator offers a 3 month program coupled with seed investment of up to €30K with follow-up funding, great mentors and great network.
Prof. Dr. Malte Brettel: Professor at RWTH Aachen University and at WHU. In addition to his academic career, Malte has co-founded several companies, has served as managing director in these companies and is an active business angel.
Vaiva Seskeviciute: As the company's communication manager, Vaiva represents :agile accelerator – E.ON's corporate accelerator and seed-investor supporting energy-related business ideas.
Victor Horcasitas: Investor, advisor and board observer of several startups, and Venture Partner at the Barcelona-based VC firm Confianz Capital. Victor is also the President of the American Society in Barcelona.
Benedict Rodenstock: Founder and CEO of ASTUTIA – an independent investment company with headquarters in Munich and an office in Berlin. Main investment focus: Digital media and the Internet-based startups in the early and growth stages.
Brice Lapouble: Venture Catalyst at the venture platform OneRagTime. The VC platform selects the most innovative startups from across Europe and Israel and backs them, leveraging their curated community of investors.
Petter Larsson: Investment Manager at Adevinta Ventures, a global leader in online marketplaces. Adevinta's primary focus areas are in proptech, mobility, and jobs & the future of work.
Kirsty Grant: Chief Investment Officer at Seedrs – the leading equity crowdfunding platform in Europe and the UK's most active funder of private companies. Kirsty will also be part of a panel discussion during the event.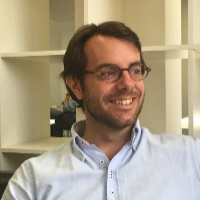 Miguel Sanz Sanchez: Investment Director and Co-founder of Encomenda VC, which is a Barcelona-based VC firm which specialises in seed investments in technology startups.
Shmuel Chafets: General Partner at Target Global – an international Venture Capital firm headquartered in Berlin, with €700 million in assets under management.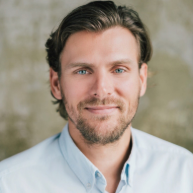 Martin Buhl: Chief Investment Officer of Next Big Thing (NBT) – an operational VC as well as IoT and blockchain company builder designing successful ventures.
Pepe Borrell: The Managing Director of Crowdcube in Southern Europe. Crowdcube is a leading equity crowdfunding platform for startups and growing businesses to connect with potential investors.
Mario Brassesco: Venture Capitalist with experience in startup launch, acceleration, fundraising and funding. Investment Associate at Encomenda Smart Capital.
Lina Chong: VC at Target Global – an international Venture Capital firm headquartered in Berlin, which connects the key European startup ecosystems, with €700 million in assets under management.
Mathieu Carenzo: Mathieu teaches at IESE Business School in the MBA, the EMBA and many other executive education programs. He's a partner at Nero Ventures and Venture Hub.
Xavier Fuyá: Investment Associate at Nauta Capital, where he is focused on deal flow origination, due diligence and evaluating potential investment opportunities for Spain and Portugal.
Brigitte Baumann: Founder and CEO of Go Beyond Early Stage Investing. In 2015 EBAN (the European Business Angel Network) named her European Investor of the Year. Born in France, Brigitte and her family live in Zurich.
We'll also have a great networking app at the event, which will help you to schedule meetings. Sounds interesting? Make sure to secure your tickets asap, and see you on May 2-3 at the EU-Startups Summit in Barcelona!
Below you'll find some impressions from last year's edition of the EU-Startups Summit:
Our Event Sponsors
Arrow is a global technology company with thousands of engineers, exclusive online design tools, distribution services, marketing and supply chain expertise all set up to support you! They teamed up with leading entrepreneurship platforms like Indiegogo to help bring new ideas from concept to market, to put every resource in the hands of entrepreneurs.
Catalonia Trade & Investment is the public agency that works to attract foreign investment to Catalonia, promoting the area as attractive, innovative and competitive business location. Check their offerings and the Catalonia Startup Directory.
InfoJobs is the leading platform in Spain to find new job opportunities and the best talent. In 2018, more than 3 million jobs were offered and 1 out of 3 people who apply find a new job. Already over 50,000 companies in Spain are trusting InfoJobs every year to find talented employees.
Catalunya Emprèn, a program of the Generalitat de Catalunya, promotes public and private actions for the support of entrepreneurship. The creation, growth and success of startups and new companies, as well as the promotion of entrepreneurship, are the main objectives of this initiative.
SAP.iO is growing a generation of revolutionary software businesses in the SAP ecosystem. Through the SAP.iO Fund & Foundry, they help the next wave of enterprise software innovation build products, find customers and change industries by investing in and accelerating startup innovation.
Target Global is an international Venture Capital firm headquartered in Berlin, with €700 million in assets under management. Connecting the key European startup ecosystems, Target Global leverages the unique DNA of each of their target geographies, across their global network.
- Advertisement -