The UK – and in particular London – is without a doubt Europe's top hub for tech startups, with almost 30,000 tech startups funded and 2,300 tech meetups in the past five years – far more than other European countries, according to Atomico's State of European Tech Report. The country has also produced several unicorns in the past few years, including Improbable, Just Eat, Deliveroo, Darktrace, Monzo, and most recently, Graphcore. Though the UK tech scene is worried about the potential effects of Brexit – like losing access to talent, investment, or data – so far investment in UK tech has not showed signs of slowdown.
Here are 10 innovative and exceptionally promising UK startups to watch in 2019: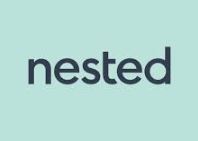 Nested – Founded in 2016, this London-based online real estate agent just raised a whopping €135 million in November 2018. First, its home sales platform comes up with an accurate property valuation for your home using in-depth data analysis. Then, the startup takes on all aspects of your home's sale – including taking photos, managing visits, and negotiating with potential buyers. But what makes this property platform unique is that after 30 days, if your home hasn't sold yet, it will offer you an advance of 90-95% of your home's value – so that you can afford to buy a new one. According to the startup, it's selling twice as many homes in London as the average brick-and-mortar real estate branch.
Oxford VR – This startup is revolutionising therapy using virtual reality, building psychological treatments that really work using state-of-the-art immersive technology. The startup's focus is on developing VR-based, clinically validated, and cost-effective cognitive treatments for clinical conditions that will have a significant impact on patients, the health system and wider economy. Using VR and a cognitive-behavioral therapy approach, patients can go into the situations they find difficult and practise more helpful ways of thinking and behaving – something impossible to do in face-to-face therapy. The treatments are automated and delivered by a virtual coach, with simulations adapted to each condition. Founded in 2016, Oxford VR raised £3.2 million in September 2018.
Lumen – Just founded in 2018, Lumen is the first dating app for people over 50. With 73% of those aged 50 to 59 now having a smartphone, Lumen's free mobile app is tailored to the needs and habits of those over 50, to make it as easy as possible to meet genuine, like-minded singles. The app prioritises safety and honesty – it verifies all profiles by requiring users to upload a selfie which is cross-referenced with their photos, to prove they are who they say they are. Lumen also requires a minimum a minimum character length for messages, to ensure the more meaningful, quality conversations that the 7.5 million single, divorced or widowed men and women in the UK aged over 50 are seeking. Lumen has already raised a seed round of £3.5 million.
Moonbug – London-based Moonbug is seeking to revolutionise kids' entertainment. Moonbug develops content to inspire and engage kids through fun storytelling, with an emphasis on values such as compassion, empathy, and resilience. Moonbug aims to support children's cognitive development by teaching things like vocabulary and counting skills, as well as social skills – like how to be a friend and manage emotions. Just founded in 2018, the startup already raised a €132 million in a Series A round in December.
Graphcore – Founded 2016 in Bristol, this maker of AI processors and software, has developed a novel AI chip – or Intelligence Processor Unit (IPU) – which is the first processor to be designed specifically for machine intelligence training and inference. Graphcore's IPU is 10x to 100x faster than other hardware on the market and can be used in a wide variety of applications, including intelligent voice assistants and self-driving vehicles. The startup has already reached unicorn status after raising €175 million funding in a Series D round in December 2018, bringing the company's valuation to €1.5 billion. With the new funding, the startup is expanding rapidly, and ramping up production to meet increasing customer demand for its IPU processor cards. 
Scape Technologies – As augmented reality headsets, autonomous vehicles, and drones become more common, they will need to operate safely alongside people, and therefore have to understand the physical world with more detail than ever before. To create these kinds of capabilities, London-based Scape Technologies has been working to create a new AR infrastructure — a map designed from the ground up for machines that allows devices to precisely determine where they are and what's around them using only a camera. Founded in 2016, the startup has just emerged from stealth, and announced that it raised €7 million in seed funding in 2018.
Chatterbox – Founded in 2016, this social enterprise employs refugees as language tutors for individuals and organisations, both online and in-person. With over 120,000 people with refugee status living in the UK, Chatterbox's mission is to give them the opportunity to rebuild their lives by sharing their skills and to earn a living wage while addressing the language skills gap. Chatterbox's employees tend to be highly skilled professionals who have become underemployed as a result of their immigration status, and can share their skills with people and companies who want to learn from their language skills, cultural capital, and industry insights. The platform offers conversational practice with native speakers in Mandarin, French, Farsi, Turkish, Arabic, Korean, Hindi, Spanish, and more. Based in London, the startup is already working with several prominent organisations including WeWork and the British Red Cross, as well as universities such as the University of Edinburgh, the University of Leeds, and the University of Westminster.
Perlego – If you're in university, you know how expensive textbooks are. Perlego offers an alternative. The London-based startup was launched in 2016 and offers unlimited access to over 200,000 university textbooks through an online subscription service that only costs £12/month. Users can access the textbooks on their computers or mobile devices. The platform also includes extra capabilities to ease the studying process, such as highlighting and annotating, and even generates references automatically with a single click. The young compay already collaborates with more than 650 publishers, including big names like Oxford University Press, Princeton University Press and Macmillan Higher Education. The publishers receive 65% of each subscription – calculated on a consumption basis. Perlego recently raised a $4.8 million seed round from ADV and business angels.
Factmata – This startup is battling fake news, but it doesn't believe in replacing humans with unaccountable machines when it comes to fact-checking. For this reason, it uses a combination of AI and a human community to build a better media ecosystem. The company has also developed patent-pending technology to deal with hate speech, propaganda, fake news and clickbait. This London-based startup was founded in 2017 and is arguably the most popular tools combatting fake news on the market. The startup has raised $1.8 million to date.
Birdie – Birdie, a London-based agetech startup, is building a holistic home care platform to help older adults live independently in their own homes, using apps and connected devices to track their well-being. Through its digital apps and connected devices, Birdie optimises care in three ways: it allows care providers to 'go paperless' by digitising cumbersome and time-consuming admin and reporting; facilitates communications and the sharing of information of an older adult's care between care professionals, families and other health practitioners; and allows families to follow their elderly loved one's health and wellbeing 24/7. Birdie is also developing health analytics technology, leveraging the data captured by care professionals and the remote sensors. Its algorithms track health conditions, predicts issues at risk of worsening, and alerts the right people at the right time. Founded in 2017, the startup closed a €7 million Series A funding round in 2018.
By the way: If you're a corporate or investor looking for exciting startups in a specific market for a potential investment or acquisition, check out our Startup Sourcing Service!
- Advertisement -