Over the past few years we've been witnessing one of the largest refugee crisis in the history of mankind, as millions of refugees are fleeing their homelands and seeking safety in Europe. As if that challenge is not hard enough, finding a way to stay in Europe is a story of its own. For that reason, various startups decided to use tech to help the ongoing crisis, by providing solutions for translation, accommodation, job hunting and integrating into new societies. Here are 10 European startups tackling the refugee crisis.
Chatterbox was founded in 2016 as a social enterprise which employs refugees as language tutors for individuals and organizations, both online and in-person. With over 120,000 people with refugee status living in the UK, Chatterbox wanted to give the opportunity to rebuild their lives by sharing their skills, while at the same time addressing the language skills shortage. Mandarin, Arabic, Korea, Hindu and many more are offered on the menu.
Funzi: This Finnish startup created a series of learning packages to assist refugees in Finland, which include information services, employment services and communication and networking skills. Based on "funzifying" learning content through mobile pedagogy and gamification, Funzi is working with the UN System, NGOs, public organizations, and large private sector enterprises to deliver learning to the world.
Just arrived is a matchmaking platform that connects the newcomers in Sweden to available job opportunities in the Swedish labor market. The app is currently available in English, Swedish, Farsi and Arabic, with more languages to be added in the future. Established in 2016, the startup is operating in Stockholm and Gothenburg with expansion plans in the future.
Moni is an online payments startup that partnered with the Finnish government to replace the traditional cash disbursements to refugees with a prepaid debit card that avoids the need for a bank account or identity papers. The card enables paying bills and receiving salary, applying for a loan or credit through the mobile phone from family and friends, as well as sending money, at no costs at all.
Refugee Work: The Austria-based online jobs platform Refugees Work, was founded in 2016 with the aim of creating equal chances on the labour market for migrants. The platforms links by asylum seekers with volunteer opportunities and refugees with work suitable to their experience based on their background, language, place of residence, and individual's work status, but also represents a valuable resource for relevant legal information.
Docyet is developing a Digital Assistant to help people in foreign language and unknown environments get the best healthcare available. The interaction with the Assistant is digitized via a chatbot and allows people in natural language to communicate their specific needs, and then the AI would provide locally available health care and generate recommendations adapted to the individual situation.
Mygrants is an educational online platform for refugees and asylum seekers in Italy, providing information, guidance and legal assistance through all procedural steps of the asylum system, as well as thematic-quiz modules in 3 languages which shape, support and map the skills of immigrants. From departure to disembarkation, Mygrants together with partners and sponsors, is offering immigrants the chance to reach their full potential, free of charge.
Welcome movement: The Welcome app is a forum which has enabled thousands of refugees to meet locals all over Sweden, by asking questions to the local community. By providing these "digital handshakes" as the company calls them, around 60,000 people feel more like home. The app is translated into five languages: Arabic, Persian, Swedish, Norwegian and English and chats are translated in real time.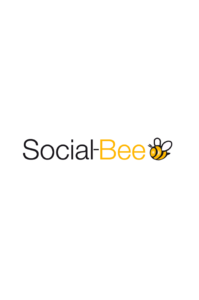 Social Bee: Founded in 2016 in Munich, Social-Bee is a full-service integration & personnel service, using a temporary employment model to integrate refugees into the labor market and society. Their services include recruiting, job preparation, training, as well as language education and cultural and corporate integration through targeted programs. The startup is the winner of the 2017 EY Public Value Award and was also named as  outstanding social entrepreneurs at Generation-D.
Refugees Welcome: Named the first Airbnb for refugees, Refugees Welcome was founded in Germany in 2014 as a digital platform that brings flatshares and refugees together. Besides matching refugees with housing options, they also assist in finding ways to pay for rent, such as microdonations and crowdfunding campaigns. With offices in Berlin, Hamburg, Leipzig and Munich as well as an international network, the startup has so far matched 426 people across Germany.
By the way: If you're a corporate or investor looking for exciting startups in a specific market for a potential investment or acquisition, check out our Startup Sourcing Service!
- Advertisement -