Croatia has a thriving startup community and sees an increasing number of startup events and venture funding. As 2018 has just begun, we took a close look at the Croatian startup scene with the aim to provide you with a list of 5 emerging startups to watch in 2018. Established within the last three years, these startups have the potential to shake the Croatian tech ecosystem and to push Croatia up on the European startup map. Following success stories like Rimac Automobili, Oradian and Repsly, here are the Top 5 Croatian startups to watch in 2018:
Vollo aims to provide the easiest way to search, compare and book bus tickets in Croatia. Search hundreds of lines, routes and connections and find best way for your trip. Vollo is Croatia's leading online retailer of bus tickets. The Zagreb-based startup allows customers to travel smarter and save time, money and hassle. Vollo was officially founded in 2016. Its CEO Marko Jukic previously worked for Rocket Internet as co-founder and Managing Director of foodpanda in Azerbaijan.
Sentinel Marine Solutions – With a vision of building "IoT at sea", Sentinel is solving boat maintenance and logistics problem by bringing boat's data online. They provide a quick and easy overview of the boat's position and vital onboard systems for private boats and charter fleets, through a central unit and a series of sensors placed on the vessel. South Central Ventures together with private investor Matej Tomažin invested €1 million in Sentinel Marine Solutions.
Parklio is world's first truly smart parking solution which prevents unauthorized parking and enables real-time parking place reservation. Their smart parking barrier will not only protect the parking place from unauthorized usage but it will also provide the possibility to share digital keys with other users via the Parklio app. Winner of 2017 Get in the Ring Croatia competition and Croatia's nominee for the Central European startup awards.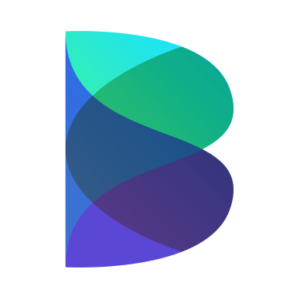 Trakbar provides smart business intelligence solutions for hospitality SME. to help with day-to-day decision-making, while saving time and money. Trakbar provides precise forecasts of traffic, consumption, stock status, etc. assisted by artificial intelligence, which enables users to be proactive and optimize their overall business to make them more efficient. Part of the Startupbootcamp FoodTech class of 2016, the startup is slowly expanding from Croatia and Italy to Austria and Germany.
Nano-diy has designed a printing innovation which drastically reduces the price of printing patterns on textiles, by using a standard home printer and a thermal press. The printing technology enables the binding of dye to cotton materials with a very high percentage of adhesion, realizing a more cost-effective production. The startup received an investment from the Croatian business angels associations and was a Croatian nominee for the Central European startup awards in the category Newcomer.
By the way: If you're a corporate or investor looking for exciting startups in a specific market for a potential investment or acquisition, check out our Startup Sourcing Service!