As most of you might know, business angels (or angel investors) are typically wealthy individuals who aim to help entrepreneurs succeed with a business idea by investing their own money. On the fundraising scale, business angels are filling the vacuum between the 3Fs (friends, family and fools) and venture capital firms. However, it can be challenging to find the right angel investor who is passionate about your business and helps you grow it with funding and advice. Below you'll find a list with 40 of Europe's most active and most influential angel investors:
Jesper Buch – Considered as one of the top internet entrepreneurs in Europe, Jesper Buch is the Co-founder of just-eat.com and Miinto Group. As a serial entrepreneur and super active angel investor, Jesper is also a dragon in the Danish version of dragons den / shark tank. Last but not least, Jesper was rated no. 27 on WIRED´s top 100 list of the most influential people in tech.
Paola Bonomo – Paola Bonomo is a non-executive director, angel investor and advisor in the digital technology space. She is a Stanford graduate, based in Milan, and has received several awards for her work in European tech, most notably the 2017 award for Italian Business Angel of the Year and the Golden Aurora for European Woman Angel of the year.
Christian Vollmann – Christian Vollmann is a German serial-entrepreneur and one of the most active angel investors in Germany. He is also an advisor on Startup policy to the German Minister of Economics and supporter of social entrepreneurship through Ashoka. Recently named Business angel of the year 2017 by Business Angels Network Germany.
Niklas Zennstrom – Niklas is Swedish experienced entrepreneur, mostly known as co-founder and CEO of Skype and Kazaa. Now as founding partner and CEO of the venture capital firm Atomico, Niklas helps entrepreneurs scale their businesses globally. He's also a recipient of the H. M. The King's Medal for significant contributions to Swedish industry and society.
Christophe Maire – With more than 20 years of investment track record, Christophe Maire is a Berlin-based seed investor in digital startup companies, as Founding Partner and CEO of Atlantic Labs. He has also been named best "European Seed investor" in both 2011 and 2012 by Techcrunch.
Xavier Niel – If you are not familiar with Worldnet, the first Internet service provider in France, you have to know Station F. Both are Xavier's creations. Xavier has often been described as France's most influential technology entrepreneur and a visionary. He's also one of the most active angel investors in the world through his fund, Kima Ventures.
Morten Lund – Morten Lund is a Copenhagen-based entrepreneur, who has founded or co-invested in more than 115 high-tech startups in the last 15 years. Morten is also known to be an inspirational speaker, due to his personal fascinating history of reaching both the heights and the bottoms. Currently he is focused on FinTech. Meet him at the EU-Startups Summit.
Hansi Hansmann – Having spent most of his professional life working as an executive in the pharmaceutical industry in Europe, Hansi Hansmann is now head of the Hansmann Group, investing primarily in the healthcare sector. Based in Austria, Johann "Hansi" Hansmann has also been awarded "Best European Early Stage Investor 2015" by EBAN.
Luis Martin Cabiedes is a Barcelona-based angel investor who started to invest in startups back in 1998. He also set up his own venture capital fund (Cabiedes and Partners). Luis invested in more than forty Internet and tech startups, including Ole, Myalert, Acceso, and, more recently, Privalia, Trovit and Offerum.
Sonali De Rycker – Sonali is a general partner at Accel and co-leads the firm's London office. Regarded as one of Europe's most experienced capitalists, having worked for over 14 years investing in startups. With her impressive portfolio, she is one of the main figures in the European VC industry and undoubtedly the biggest inspiration to all existing and aspiring female VCs.
Saul Klein – Saul Klein is a British venture capitalist, formerly a partner at Index Ventures and co-founder of Seedcamp startup accelerator. Now he has joined forces with his father for their own venture capital fund: LocalGlobe, aimed at investing in startups at the seed stage across Europe. In 2016 Klein was appointed Officer of the Order of the British Empire for services to business.
Oliver Samwer – Serial startup cloner Oliver Samwer is the CEO of Rocket Internet, a Germany-based global internet company builder. Before founding Rocket in 2007, Oliver, together with his brothers, founded several other successful companies. Oliver can easily be considered as one of the most active startup investors in Europe.
Kim Väisänen – Currently serving as senior partner at Takeoff Partners, the former startup entrepreneur from Joensuu, is also an active coach and private investor. Moreover, he is a frequent participant in talk shows and well-recognized columnist in Finland. In 2017 he was elected Business Angel of the year by the Finnish Business Angel Network (Fiban).
Eileen Burbidge – Eileen is one of London's most influential venture capitalists and a founding partner at Passion Capital. In addition to Passion Capital, Eileen is also the Chair of TechCity UK, a British government-backed organization supporting digital business across the UK. In the 2015 New Year Honours for services to entrepreneurship, Burbidge was appointed Member of the Order of the British Empire.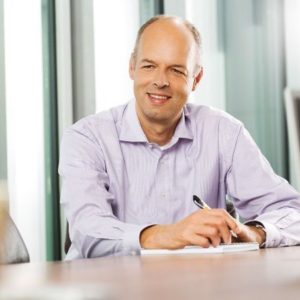 Christoph Jung –  Christoph Jung is a General Partner and Managing Director at HV Holtzbrinck Ventures, a Munich- and Berlin-based venture capital firm that supports founders in developing their internet companies. Christoph has been with Holtzbrinck since its foundation in 2000 and has over a decade of investment management experience in new media venture capital.
Claire Houry – Claire is a partner at Paris-based early-stage venture capital firm Ventech. Considered as a pioneer of venture capital investments in France, she currently sits on the board of several companies and is a proud supporter of social entrepreneurship through the non-profit organization, Ashoka.
Richard Reed – Richard is an English investor and entrepreneur, mostly known as the co-founder of Innocent Drinks, UK's number 1 smoothie brand. Currently invests in startups through his company JamJar Investments. At the 2016 Queen's Birthday Honours, Reed was appointed a Commander of the Order of the British Empire (CBE) for services to the food industry and to charity.
Philipp Schroeder – Philipp is a founding partner of Active Venture Partners, a European venture capital firm investing in top-tier technology companies. With more than 15 years of experience in venture capital, Philipp sits on numerous boards and is an active member of various venture capital networks and frequently participates as jury member for European startup competitions and entrepreneurial initiatives.
Chris Adelsbach – Chris is a UK-based entrepreneur, business mentor, and angel investor. He is Managing Director of Techstars FinTech Accelerator in London (in partnership with Barclays) and focuses on identifying and improving early-stage fintech companies.
Simon Murdoch – Simon Thomas Murdoch is a British entrepreneur, engineer and managing partner at Episode 1 Ventures, a UK based VC investing in early stage software-driven companies. The former Amazon VP is highly experienced technology investor and has been an entrepreneur as well as a very active angel and venture capitalist.
Ulla Brockenhuus-Schack – Ulla is Managing Partner of Seed Capital, Denmark's largest venture capital fund, with more than 25 years' experience working with innovation and business development. Over the years she has been involved in several startup companies as an advisor or as an investor. She is also a member of the board of the Danish Venture Capital Association.
Brigitte Baumann – Brigitte is the Founder and CEO of Go Beyond Early Stage Investing. She has worked with startup companies over 15 years, most recently focusing on the telecommunications and internet sector. Active promoter of women investors and a "diversity expert for CTI" to the Swiss Agency for Technology on Innovation. Awarded European Investor of the Year 2015 by EBAN.
Ivar Siimar – He is an active member of the Estonian startup and angel investor community and the founding member and President Emeritus of the Estonian Business Angel Network. Splits his time between investing through WNB project, his investment company and coaching at Tallinn Science Park Tehnopol and Startup Wise Guys.
Thomas Berglund – Thomas Berglund is a Norwegian investor and a successful serial entrepreneur (Edvantage Group and PagePlanner). He is the founder of Angel Challenge, a hands-on program to empower private investors to co-invest into startups. Thomas also runs a co-working space for startups and business angels in Oslo called Oslo House of Innovation.
Tor Bækkelund – Tor serves as the Partner and Head of Funding at StartupLab, technology incubator and an early stage investor in Oslo. Having held multiple management positions, he has a solid track record in transforming businesses. Currently supports current portfolio companies as well as identifies potential new ones.
Carlos Blanco – Carlos is one of the best-known figures in the Spanish startup ecosystem. The former serial entrepreneur is now the Managing Partner and co-founder at Encomenda VC, venture capital firm. His work as business angel was recognized through winning the Best Entrepreneur Award in Spain 2014 and the Best Business Angel 2014 for the AEBAN awards.
François Derbaix – François is one of the most active angel investors in Spain, having backed at least 21 companies so far. The former serial entrepreneur is currently co-founder and co-CEO of Indexa Capital, an automated investment manager operating in Spain. His personal blog is also a 'must-read' for entrepreneurs and investors.
Candace Johnson is the Co-founder of SES, the world's pre-eminent satellite group. Among other ventures, she is also the founding President of Europe Online Investments S.A., the world's first internet-based online service and satellite broadband network. Candace is an experienced France-based business angel and President of EBAN (European Trade Association for Business Angels).
Luigi Capello is a serial entrepreneur, the founder and CEO of LVenture Group, a Venture Capital based in Rome and listed on the Italian Stock Exchange who has invested in 55 startups. LVenture group manages the startup accelerator, LUISS ENLABS, which was established in 2013 as a joint venture through LUISS University. He is also the founder of Italian Angels for Growth (IAG) and Angel Partner Group (APG)
Marek Rusiecki – Marek is the founder and president of Xevin Investments and one of the most active Angel Investors in Poland. He is mostly associated with the Internet industry as co-founder of the largest Internet advertising network in Poland and one of the investors in the Polish "Dragon's Den" series.
Felix Haas – Felix is a Stanford graduate with an extensive background in entrepreneurship. Currently, he is an active business angel and has invested in over 50 internet startups (mostly in Germany) and serves on the board of several companies. He is also the co-organizer and host of Bits & Pretzels, Germany's largest founders' event.
Laurel Bowden – Considered as one of the most accomplished European venture investor, Laurel is a general partner at 83North, a global venture capital firm with over $800 million under management, focusing on Europe and Israel. She is based in London and an angel investor in companies such as Fizzback Wix, FreeAgent, and Secret Escapes.
Peter Read – Peter is based in London where he serves as Managing Director at Vitruvian, venture partner at BlueYard and LocalGlobe, and as an advisor at Entrepreneur First. He is also an active angel investor/advisor in over 100 tech startups from across Europe.
Peter Cowley is a tech entrepreneur and angel investor based in Cambridge, UK. Peter is currently a director of 13 companies of which 8 are startups. These include e-Go Aeroplanes e-Go, Captive Media, Plumis, James and James and Arachnys. In 2015 he was awarded UK Business Angel of the Year.
Simon Squibb is a London-based angel investor with deep knowledge in Marketing, Branding and Digital Strategy. He has almost two decades of angel investment experience and is the founding partner and CEO of NEST Investments.
Thomas Hessler is a Berlin-based serial entrepreneur and angel investor focussing on crowdsourcing businesses. After co-founding zanox, a leading affiliate marketplace, Thomas founded UFOstart – the first "Crowd Investor Network" for lean startups.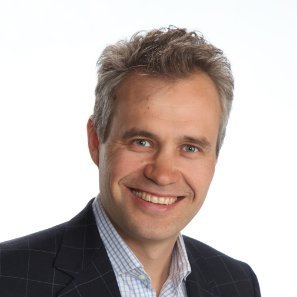 Riku Asikainen is the Chairman of FIBAN – Finnish Business Angels Network. He is an experience business angel and has been involved as an investor in more than thirty Finnish and international companies. His investment targets include health care, industrial production, food security and side products.
Ari Korhonen is a Helsinki-based angel investor and entrepreneur. He is the the founder of Lagoon Capital investment company. Ari has been a successful technology entrepreneur 20 years and a business angel for over 10 years. He angel invested into 32 companies.
Oleg Tscheltzoff is the Co-founder of successful companies like Amen and Fotolia. Today based in London, he is also a successful angel investor with over 30 investments. Oleg invested in companies like LOTS18, Casper and Spotify.
Raphael Leiteritz is a Zurich-based Lead Product Manager at Google for Google Maps and Google Shopping. He is a Computer Scientist, MBA, startup founder and angel investor in 40+ startups in Europe and the US. Raphael is also the Co-organizer of the yearly Product Management Festival.
This post has been jointly created by Bojana Trajkovska and Thomas Ohr. We know that there are many more angel investors that would deserve to be on this list. See the above list as a conversation starter. We're planning to provide a much more in-depth overview soon. If you have suggestions who we should make sure not to miss next time, please mention them in the comment section below. Thanks!
Update: We recently published a premium report about the 200 most active business angels in Europe.
- Advertisement -