With currently more than 300 exciting opportunities, the EU-Startups job board is on its way to become Europe's leading destination for startup jobs. You're looking for a new adventure? Quit your boring job now and join a growing startup team somewhere in Europe. As a little appetizer, here are the startup jobs of the week:
Urban circus is a Paris-based company which creates new kind of (fashion tech) outfits for bikers and skaters, which makes them more visible in the streets of busy cities. Right now they are looking for a French speaking Growth Hacker / Digital Marketer.
Marfeel is a Barcelona-based mobile ad-tech startup. It was named as Wired Magazine's 2015 Top 100 Startup. Join them in sunny Barcelona on their successful journey and apply now as a Business Developer (Native French).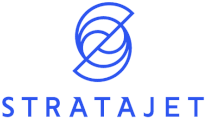 Stratajet is the world's first real-time private jet booking platform, changing the way people travel. With Strataje you can search, compare and book a private jet straight from your desktop or smartphone. Join the London-based team now as a Mid/Senior Software Engineer.
zeotap is the first company to on-board and commercialize telco data globally. Their USP is the combination of both, full technical data leakage protection while achieving commercial distribution scale. Join the Berlin-based startup now as Senior Business Development Manager.
By the way: If you're a startup CEO and also looking for some rockstar employees for your company, make sure to publish a job opening with us now. While basic job ads are free, a premium job ad (for just €49) provides you with the following advantages:
Your job will be highlighted and always on top of the basic job ads
Promoted through Twitter (@EU_Startups: 21,200 followers)
Promoted with a post on our Facebook page (8,960 fans)
Job/company will be mentioned in our jobs of the week article