Sure, we'll have some exciting speakers and an electrifying pitch competition, but what makes a startup event exceptionally good, are the people you meet and connect with. At the EU-Startups Conference, we'll have about 400 of them. Below you'll find a short intro to 40 awesome people you're going to meet at this year's EU-Startups Conference on April 13 in Berlin. We're listing them in no particular order. The full attendee list, which is currently building up, as well as tickets, can be found here.
Simon Meehan is the European Affairs Director at TATA Group – a multi-sectoral global enterprise, comprising over 100 independent companies operating in over 100 countries.
Philipp Medrow is Partner in PwC's Assurance Audit practice in Berlin and PwC NextLevel Leader. PwC has a startup team that is particularly familiar with your company's needs and challenges.
Peter Vesterbacka: In his previous role as CMO at Rovio, Peter helped to make the Angry Birds franchise one of the most popular games of all times. Peter is also the founder of Slush and Lightneer.
Bernd Auer is the Country Mananger DACH of Teamleader – an integrated All-in-one-Tool for CRM, quotation management, project management, time recording and invoicing for SMEs.
Ferry Heilemann and his brother Fabian founded DailyDeal – the first European couponing portal, which they sold to Google for about $114 million after 22 months.
Raffaela Rein is the founder and CEO of CareerFoundry, Europe's leading online school for UX/UI Design, Web & Mobile Development. At the EU-Startups Conference, Raffaela will share her learnings on how to build an UX-led company.
Anna Bofill Bert is the Team Lead EMEA at SendGrid – a cloud-based customer communication platform that successfully delivers over 30 billion emails each month.
Jeff Burton is a co-founder of Electronic Arts. He started his career as the third employee of Atari's International Home Computer Division  responsible for its business development throughout Europe and the Middle East
Jeroen De Wit is the founder and CEO of Teamleader, an integrated All-in-one-Tool for CRM, quotation management, project management, time recording and invoicing for SMEs.
Nils Seger is the founder and Managing Director of RCKT. The Digital Consultancy of Rocket Internet has the goal to goal to guide companies and brand into the digital age.
Federica Bordoni is a Marketing Executive at Aruba. Aruba Cloud offers startups great Cloud technology and a three-year program to support them as they develop their business.
Jesper Buch: Jesper is a serial entrepreneur and founder of the European unicorn Just Eat. He is also a dragon in the Danish version of Dragons Den / Shark Tank and one of the most active angel investors in Europe.
Marcin Szelag: Partner at Innovation Nest, a seed investment firm based in Cracow (Poland). Innovation Nest focuses on European early-stage SaaS companies.
Rouven Dresselhaus: Partner at Cavalry Ventures, a Berlin-based VC firm which makes early-stage investments in teams who question the status quo and think big.
Axel Hoefer: Axel is Chairman and co-founder of Yesss Capital – an early-stage seed fund focusing on Technology, Energy and Entertainment startups in North America, Europe and the developing world.
Chiara Sommer: Senior Investment Manager at High-Tech Gründerfonds (HTGF), the leading seed investor for German startups with a total volume of €565.5 million.
Daniil Murin: Business Development Manager at Tiantang Ventures – a company builder for digital ventures with a focus on South East Asia which helps startups in the areas of FinTech, AdTech and E-Commerce succeed.

Mathias Ockenfels: Principal at Point Nine Capital, an early-stage VC firm primarily focused on SaaS and online marketplaces. Point Nine is based in Berlin, but invests all over the world.
Julius Rüßmann: Analyst at Earlybird Venture Capital, a VC firm which backs European companies that have a global profile, from a few hundred thousand up to $15 million.
Antonino Saccà: CEO & Founder Hephaestus Venture, a recently founded VC firm with the goal to support the internationalization and expansion of European startups to Brazil.
Kinga Stanisławska: Founder & Managing Partner at Experior Venture Fund – a Polish VC firm which invests between €200k and €3 million in high-growth innovative companies.
David Stuck: Venture Capital Analyst at bmp Beteiligungsmanagement AG – a Berlin-based VC firm which supports exceptional entrepreneurs building successful companies.
Alexander Kölpin: Managing Director & Partner at WestTech Ventures – a technology-oriented seed venture capital investor in Berlin. WestTech Ventures also runs an accelerator program called Project Flying Elephant.
Alex Spain: Senior Associate at Atomico – an international investment firm, focused on helping the world's most disruptive technology companies scale and become global leaders.
Melanie Schröder: Senior Investment Manager at Axel Springer Plug and Play, a startup accelerator which provides office space, access to a global network, and €25K funding.
Grega Potokar: Co-Founder of ABC Venture Gates, an organisation which helps promising startups to conquer the German market. Headquartered in Silicon Valley, the ABC group also runs accelerator programs in Slovenia and India.
Carl-Luis Rieger: Investment Analyst at Kompass Digital, a Berlin-based VC fund. Through early stage investments, the firm aims to back digital, EU-based startups with the potential to shape industries and expand their reach globally.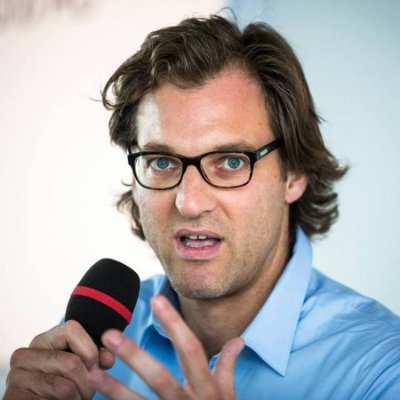 Thomas P Offner is bridging the gap between the corporate and the startup world – in his self defined role as a Quarterback for PwC. Thomas will join us as a judge at this year's Pitch Competition.
Tarmo Virki is the editor of the startup blog ArcticStartup and co-founder of "CoFounder" – the coolest print magazine dedicated to the European startup landscape.
Florian Kandler is a Vienna-based entrepreneur and the creator of the awesome Startup Milestones Podcast, where he interviews successful founders from all across Europe.
Madara Ambrena is the Deputy Head of Foreign Investment Attraction, Tourism and Export Promotion Division of the Ministry of Economics of the Republic of Latvia.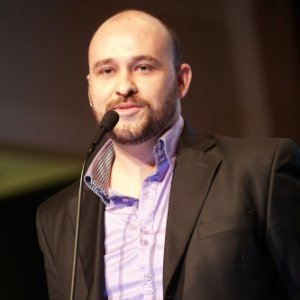 Peter Kovacs is the co-founder of the headhunting agency IseeQ, the Central European Startup Awards, and xLabs. Also, Peter is part of the editorial team of EU-Startups.com.
Markus Elsässer is the founder and publisher of the StartupValley magazine – a print and online publications about startups from Germany with the potential to conquer and dominate international markets.
Philip Hemme is a French-German Entrepreneur and the founder of Labiotech. Founded in 2014, Labiotech today is the leading digital media covering the European Biotech industry.

Aziza Idrissi Janati is the Innovation Manager and the startup program lead at BNP Paribas. OpenUp is the BNP Paribas Group initiative to foster collaboration with startups.
Henry Joseph-Grant worked for JUST EAT from the start-up stage to the IPO. Today he's a Startup Advisor, Mentor at Seedcamp and writer for the Irish Tech News.
Dimitris Tsingos is a tech entrepreneur and early stage investor. He's the Founder and CEO of Starttech Ventures, a Greek micro-VC, but also of Virtual Trip, one of the first tech startups in Greece.
Christoph Sollich is the is a startup consultant specializing in business model generation, strategy, marketing and pitching. He's also know as the "Pitch Doctor"
Thomas Ohr (yes, that's me) is the founder and editor of EU-Startups.com, one of the leading startup publications in Europe. He's also the organizer of the EU-Startups Conference and the CEO of Menlo Media.
Michel Bohata: As International Sales & Marketing Manager at Wirecard, Michel is currently focusing on developing the Scandinavian market for the multi-national payment enterprise and supporting sales strategies in the UK & Ireland.
Interested to join? Secure your ticket now!
We kept it affordable: The two ticket categories we're offering (€49 / €99) already include food and drinks during the event. Tickets can be purchased here!
A big "Thank You" goes out to our Sponsors:
Teamleader helps you and your team work smarter so your small business prospers. Bringing CRM, project management and invoicing together with an intuitive software solution, Teamleader enables your team to collaborate, organize and build your business.
Hiscox is a leading specialist insurer and offers tailored insurance cover for sole traders, freelancers or contractors, as well as small business owners. This includes professional indemnity for the specific business needs in IT, marketing and advertising, recruitment and management consultancy. Often, self-employed freelancers and startups are not sure what kind of risks they might face, and what cover they need. Hiscox does its best to explain what the different insurance policies can cover and provides excellent service to its clients.
PwC NextLevel unifies the products and services PwC offers to startups and scale-ups. PwC Europe's startup initiative has access to the global PwC Network (220,000+ people in 157 countries) and is able to help in every single facet of your business. PwC provides industry focused assurance, tax and advisory services to enhance value for its clients and their stakeholders.
OpenUp is the BNP Paribas Group initiative to foster collaboration with startups. It is a program and a digital platform connecting BNP Paribas employees working on innovation or business topics with startups worldwide. Our ambition is to co-create innovation together with fintech startups and build up the future of banking with innovative companies.
Tata group is a multi-sectoral global enterprise headquartered in India, comprising over 100 independent companies operating in over 100 countries. Tata has always been committed to innovation and helping the next generation of entrepreneurs, wherever it operates, through its various initiatives across Europe. Tata partners with NACUE to deliver the Varsity Pitch Competition, which is one of the UK's leading graduate entrepreneur pitching competitions, while in the Netherlands Tata recently partnered with Team Academy to support EU-based student entrepreneurs.
Aruba Cloud, part of the Aruba Group and one of cloud computing leaders in Europe, offers startups the best Cloud technology and a three-year program to support them as they develop their business plans. By taking part in We START you UP, startups will have up to €9,000 of free Cloud credit, complimentary technical support, an European network of Data Center and many more exclusive benefits to help them in the market.
Wirecard is a global technology group that supports companies in accepting electronic payments from all sales channels. Using the Wirecard Checkout Portal, merchants can easily, quickly and cost-effectively select the individual payment methods they need and integrate them in their online shop. With the Checkout Portal, merchants benefit from secure payments with an integrated fraud prevention, a multilingual support, partner models and a transparent pricing.
- Advertisement -