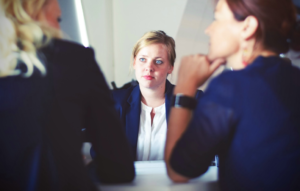 Your boss is an idiot and you're looking for something new? Each week we're introducing you to some great career opportunities in the startup space. This is your chance to join one of Europe's most promising startups. Check out our job board for startup jobs to get a complete overview on the open postitions there. And without further ado here are the startup jobs of the week:
The Belgian startup waylay offers an IoT service orchestration platform that combines data across IoT verticals and provides a richer integration between IoT solutions and enterprise IT systems and cloud services. Join the Ghent-based startup now as a Javascript Engineer or Java/Scala Backend Engineer.
TravelPerk is a Barcelona-based startup with the goal to revolutionize the way that organizations budget, book and manage their business travel. Join the promising startup now as a Senior Backend Developer.
evania video is an international online marketing company based in the booming digital ecosystem of Berlin. With their team of tech-loving video experts, evania video is a pioneer in the field of programmatic video. Join them now as a Account Manager – Supply Side. Apply now!
Soapbox Labs is a Dublin-based startup which is building speech recognition technology for children between the ages of 4 and 10, enabling device interactions for gaming, learning and communication. Join the promising startup now as a Speech Recognition Engineer.
By the way: If you're a startup CEO and also looking for some rockstar employees for your company, make sure to publish a job opening with us now. While basic job ads are free, a premium job ad (for just €69) provides you with the following advantages:
Your job will be highlighted and always on top of the basic job ads
Promoted through Twitter (@EU_Startups: 14.000 follower)
Promoted with a post on our Facebook page (6.700 fans)
Job/company will be mentioned in our jobs of the week article