As in the previous years, we started 2017 with some research and the goal to create a list for each EU country which showcases some of the most promising startups that are worth following this year.
Let's start with Austria. The mountainous country is not only home to the awesome tech event Pioneers Festival, but also to a large number of successful startups. Also, the Austrian government is quite active in supporting entrepreneurs, as they passed a comprehensive startup program last year to make the country more startup friendly.
Given the large amount of interesting startups from Austria, it's been hard to narrow this list down, but we've decided to go with just 7 promising Austrian startups out of different sectors. All of them entered the market within the last two years and each startup has something special to add to your business life or your personal web experience in 2017.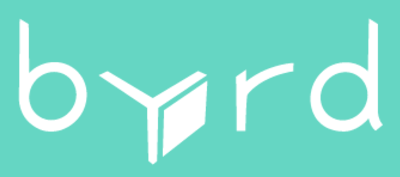 Byrd: The Vienna-based startup Byrd is a first mile shipping service which allows customers to ship items completely hassle free. They pick up the items, package them, and ship them with the best carrier for a small service fee. Founded in 2016, Byrd offers a simple and effective logistic solution for millions of sellers, who are currently wasting resources on the shipping process. No more amateur packaging, post office queuing, and random carrier prices. In the summer of 2016, Byrd secured €370K in seed funding.
Intellyo is an omni-channel lead generation platform powered by machine learning. The Vienna- and Budapest-based startup analyzes optimal communication on the web and proprietary traffic platforms and then produces hyper targeted content to reach your target customers. Intellyo's systems drive the consumer through a dynamically adaptive consumer journey while delivering genuine information value throughout the journey. The promising startup was founded in 2016 with the goal to help companies improve their content marketing efforts.
TaskWunder is an online marketing outsourcing platform where freelancers work on tasks like landing page optimization, Facebook marketing setup, content creating and design. The Vienna-based startup was founded in 2015. It uses checklists, videos and online courses provided by industry experts to make sure that customers get state-of-the art online marketing solutions that drive revenue. Freelancers are qualified by completing tests and by constant feedback and working according to KPIs. This results in standardized high quality results as well as effective "on-the-job training". Currently only available in German, TaskWunder will relaunch the site in a few weeks and will then also be available in English.
pwnwin: Founded in the end of 2015 and based in the little Austrian town Mondsee, pwnwin is a free-to-win eSports competition platform for the most popular games that benefits both players, publishers and developers. Most of pwnwin's services are free for everybody, while the platform gives its players the chance to win cash and prizes everyday. In December of 2015, pwnwin secured €330K in seed funding. According to SimilarWeb, pwnwin already counts roughly 1 million visits per month.

Ticksa: The Vienna-based startup Ticksa created a pioneering per-click marketplace for content. With Ticksa anyone can monetize their content (video, music, blogs, photos…) anywhere. It easily lets you upload your content, set the price and promote it by inviting your social media contacts. Ticksa also enables white label installations of its SaaS e-commerce, digital eco-system and partner enhancement tools. The ambitious startup was founded in 2015 and seems to have raised no venture capital yet.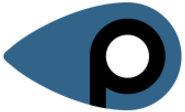 PowUnity is a POWerful commUNITY of freeski and extreme sports enthusiasts who use the NeverLose detection and anti-theft system to enjoy the freedom of exploring untouched terrain. PowUnity also offers a bicycle mount so that the NeverLose device can be easily transferred from your winter sports gear at the end of the season to your bicycle. The three PowUnity founders are avid skiers and started the company because of their passion for skiing and sports in general. The Innsbruck-based IoT startup was founded in 2015.
Minebox: The Vienna-based hardware startup Minebox is building data storage, archiving and backup solutions using NAS computers, blockchain technology, peer to peer networks, public-key cryptography and open-source decentralized data storage systems. In short: The power of Dropbox and Blockchain bundled in a box. Minebox secured an undisclosed amount of seed funding in 2016.
By the way: If you're a corporate or investor looking for exciting startups in a specific market for a potential investment or acquisition, check out our Startup Sourcing Service!
- Advertisement -