NOAH Conference, one of Europe's top business events, took place in Berlin earlier this month. The list of speakers included CEOs of Uber, Zalando, Rocket Internet, Scout24, Delivery Hero, Daimler and Axel Springer. There was also a startup pitching part at the event.
The CEOs of Daimler and Uber discussed the future of mobility and the car industry. Uber CEO Travis Kalanick said that UberPool, a cheaper and greener version of Uber's standard service, now accounts for 40% of all rides in San Francisco, and 20% globally. Travis also said Uber is ready to work with companies that build cars as opposed to make them by themselves. Daimler CEO Dieter Zetsche called Uber and his own company frenemies.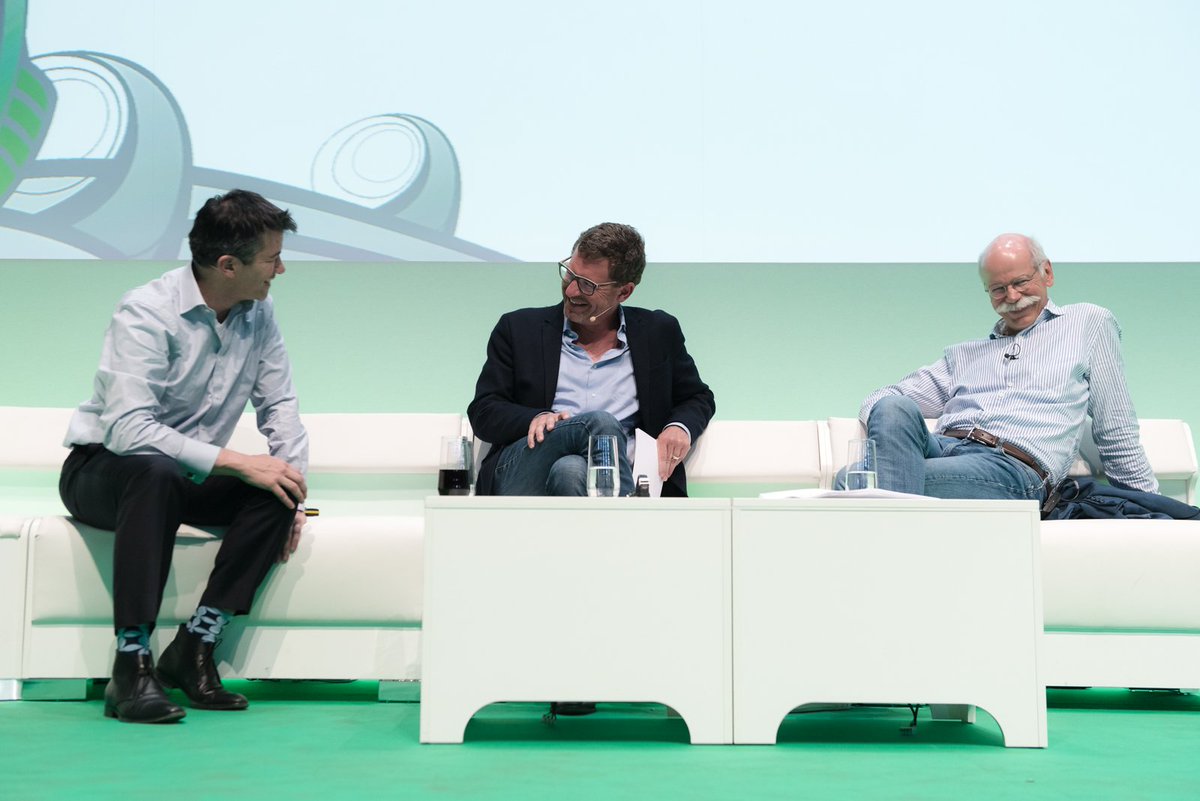 Oliver Samwer, the founder and CEO of Rocket Internet, stressed that everything starts with hiring the smartest people. Disruption starts with hiring the 20 smartest people in the industry, he said. Samwer called the life of startups a marathon of sprints. He is a risk taker: "Some say: Don't do it, the risk is too high. We say: There's doubt, we do it!" According to Samwer, success comes from hard work, trying, failing, and you need a bit of luck.
Deutsche Börse introduced its recently opened FinTech hub in Frankfurt. It welcomes fintech startups from all around the world. Deutsche Börse's offering is already broad, beginning with startups and continuing with later-stage financing, extending through to IPOs and traditional exchange trading.
And here are a few young companies I liked at NOAH:
More than 50% of your potential customers are already using the Internet on the go – whether with their smartphone or tablet. With mobalo you reach these users directly and in real time, close to your business, in the city centre, or at your competitors. The geo data of the users are matched with your specified advertising area and your mobile ads will appear in a match – without almost any divergence loss.
Roq.ad is a cross-device technology provider dedicated to helping advertisers, agencies, publishers, and adtech players navigate through today's multi-device reality. Compliant with strict German consumer privacy laws, Roq.ad matches devices to people and people to households. A revolutionary approach to smarter advertising and optimized marketing spend across all digital devices.
Scalable.capital is a new robo investment adviser service giving retail investors access to an investment service that was previously reserved for institutional clients. It allows to create and manage a personalised, globally diversified ETF portfolios.
Two guys from Berlin have a dream to build micro houses that could be placed on roofs of houses in city centers. They showed Cabin Spacey, mobile cabin for smart urban pioneers, inspired by genY nomads.
WeWork, global network of coworking spaces, was speaking about future trends at work. WeWork recently expanded to Germany, opening a cool space at Sony Center, located right on Potsdamer Platz.
- Advertisement -