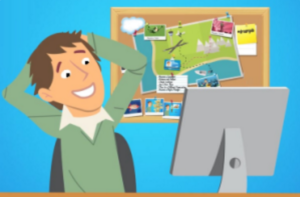 Week after week, we're introducing you to exciting career opportunities in the startup space. This is your chance to become part of the success story of one of Europe's hottest startups! For a complete overview of the best startup jobs, make sure to check out our job board.
And here are the jobs of the week:
Shopboostr is an ambitious Big Data startup based in Berlin. Right now, their young and international team is looking for a motivated Design Intern to to help them market their new SaaS technology for the future of Ecommerce! Sounds interesting? Apply now!
Bluprnt!, a Zurich-based startup in the founding process, is looking for a driven and motivated iOS/ Android Developer to complete the team of core partners. Together with a second developer, you will be involved from the initial evaluation of application ideas through their innovation framework to storyboarding, developing and testing their applications. Grab your chance and say "Grüezi"!
With $100M under management, Speedinvest is one of the leading European venture capital funds for startups. They do investments from pre-seed through Series-A and a big portion of their value-add comes through operational work. Speedinvest, which is headquartered in Vienna, is currently seeking to hire a Associate US who will be based in Santa Cruz (California). An amazing opportunity. Do you agree? Apply now!