MY-WAY, the two-year project which set out to improve the startup ecosystem for students in Europe, just launched an online survey on web entrepreneurship support.
The survey has been designed to identify the needs and capabilities of young adults in different European countries regarding web entrepreneurship. Based on the survey results and with a better understanding of the current gaps and problems, MY-WAY will develop a new service scheme for student networks and student entrepreneurship centres to support young tech entrepreneurs.
Requirements: Are you between 20 and 30 years old? Are you a student, a recent graduate, a young researcher, or a university alumni member? Are you interested in tech entrepreneurship?
If your answer to the three questions above is "yes", you now have the chance to give your contribution! Take a few minutes to answer the multiple-choice questions of this survey and contribute to the improvement of Europe's web entrepreneurship ecosystem!
What's in it for you: The MY-WAY consortium, in which we (EU-Startups.com) are one of the ten partners, will be happy to reward some of you with one of the following:
Free of charge participation at events of certain partners (ex. AEGEE, YES, NACUE) to maximum 2-3 respondents
Online consultation for wannabe entrepreneurs with Capital Enterprise to 1 respondent
Access to web streaming for certain events to maximum 2-3 respondents
Mentoring sessions to 3 entrepreneurs
In addition to the survey, face-to-face interviews with the student support centers will be performed by volunteers in AEGEE offices across Europe. Stay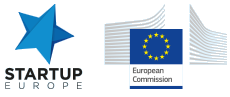 tuned for the survey results and more information on the next actions of MY-WAY.
For further details in regards to MY-WAY, which was funded by the European Commission, please visit our project website or follow us on LinkedIn and Facebook.
- Advertisement -