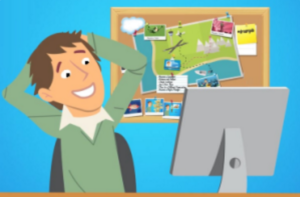 You're tired of your current job and looking for something new? Become part of the success stories of some of Europe's hottest startups out there. Each week, we're introducing you to great career opportunities in the startup space. For a complete overview, make sure to check out our job board. And here are the jobs of the last two weeks:
Seedcamp is an organization to jumpstart the entrepreneurial community in Europe by putting the next generation of developers and entrepreneurs in front of a network of company builders. Seedcamp acts as a micro seed fund to invest in startup companies – all throughout the year, during Mini Seedcamp events that are held all over Europe. During its flagship event Seedcamp Week, which takes place in September, and the mini Seedcamps, startups get in touch with the Seedcamp network. Seedcamp's standard investment is €50k. Following Seedcamp events, the companies who receive investment receive support to grow and develop their company for about 12 months.
Right now, Seedcamp seeks to hire a Head of Content and an Operations Coordinator. Apply now, to join the London-based Seedcamp team.
Kreditech is an online consumer finance company which provides easy and fast access to online loans to customers worldwide through its web and mobile services. The promising startup is also a real-time scoring technology provider that applies big data analysis to thousands of data points in credit applications over individuals. Kreditech, which is based in Hamburg, is one of the fastest growing startups in Germany right now.
At the moment, Kreditech seeks to hire a Senior Creative Genius and a Junior PR Manager. Apply now, to join Kreditech on its successful journey.
Articheck is an app for the artworld – a great tool that saves conservators thousands of hours of time writing condition reports. Reports are filled when an artwork is moved or sold, for inventory and insurance purposes. With Articheck, reports are created 75% faster, shared electronically and stored securely, reducing fraud risk. Articheck is the 'Passport for Art' – a new global standard for documenting art, providing an easy condition checking tool for museums, galleries, auction houses, private collections, artists, shippers and framers.
Since Articheck wants to bring product development and tech in-house as the company grows, the London-based startup seeks to hire a Lead Developer (CTO). Apply now!