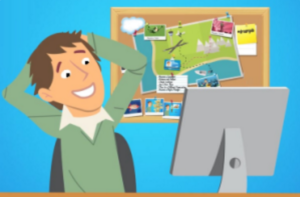 Be part of the success stories of some of Europe's hottest startups out there. Each week, we're introducing you to great career opportunities in the startup space. For a complete overview, make sure to check out our job board.
And without further ado, here are the startup jobs of the week:
Cool Ticketing, a promising CzechRepublic-based smartphone ticketing company is branching out into the European market and searching for highly motivated business-savvy individuals who wants be a part of both IT and entertainment business.
As the companies Sales Representative in Germany you will identify potential clients (cinemas, theatres, clubs…), promote and demonstrate the value of Cool Ticketing, generate sales in your local market (etc.). If that sounds interesting to you and if you meet the requirements: Don't hesitate, grab your chance and apply now!
Kreditech is an online consumer finance company which provides easy and fast access to online loans to customers worldwide through its web and mobile services. The promising startup is also a real-time scoring technology provider that applies big data analysis to thousands of data points in credit applications over individuals. Kreditech, which is based in Hamburg, is one of the fastest growing startups in Germany right now.
Do you want to move on from consulting and join something exciting? …Where you can see the results of your work and be involved with all the stakeholders? And you'd like to leave the suit and tie at home for a while? Then join Kreditech as a Financial Analyst! You'll work directly with the companie's Chief Investment Officer and other members of the Management team to provide the Kreditech with the best information to make the best decisions. You'll also present your work to third parties. Apply now!