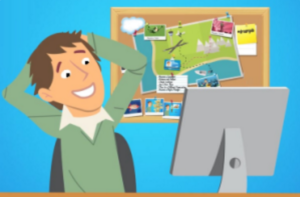 Become part of the success stories of some of Europe's hottest startups out there. Each week, we're introducing you to great career opportunities in the startup space. For a complete overview, make sure to check out our job board.
And without further ado, here are the startup jobs of the week:
AppLift is a fast growing mobile games marketing platform. The Engineering Team of the Berlin-based startup creates the technological architecture for its state-of-the-art monetization platform. AppLift's set of products includes mobile SDK, highly scalable backend including eCPM optimization and data crunching algorithms, using the latest technologies in the market. To join the AppLift team you could apply to their current job opening as Senior Ruby Developer. Another opportunity would be to apply for the position as Manager Business Development Media Partners. In this role you would be part of and significantly contribute to the overall success of the advertiser business development team and the company as a whole.
Kreditech is an online consumer finance company which provides easy and fast access to online loans to customers worldwide through its web and mobile services. The promising startup is also a real-time scoring technology provider that applies big data analysis to thousands of data points in credit applications over individuals. Kreditech, which is based in Hamburg, is one of the fastest growing startups in Germany right now. Do you want to become a leading voice on Kreditech's product team? Then join Kreditech as Senior Product Manager, working on the company's web and mobile applications from a UX perspective. Another great opportunity would be to join Kreditech as the Country Manager for Spain. As the Director of Kreditech's Spanish branch you would have the unique chance to start your own venture with market responsibilities for (your native country) Spain.