There are so many interesting stories out there and unfortunately we don't have the time to cover all of them. With our section "Worth reading" we provide you (once in a while) with some links to interesting articles of other publications:
Czech startup Reservio announces that Webnode has acquired an equity stake in the company that aims to simplify online appointment scheduling. Reservio's CEO and founder, Boris Bosiak, didn't disclose the terms of the deal, but said that Webnode offers his company both funding and technical know-how, which will help them to develop and grow. Read more and visit GoalEurope.
Mancx, a Stockholm based business Q&A site launched in 2009, has pivoted to Coworks, an online freelancing platform with a social recommendation twist to it. According to the company, the decision to make the switch was because the market for a service like Mancx was simply too small, whereas the online jobs market is expanding at an incredible pace. Check out the full story at ArcticStartup.com.
The founders of gaming powerhouse Rovio used money raised in an investment round in 2011 to sell shares. The $42 million round came from Accel Partners and Atomico Ventures amongst others. Find out more and visit WSJ Europe.
Social network security platform secure.me has been acquired (for an undisclosed sum) by AVAST – maker of the popular antivirus software. The Munich-based startup helps its users keep track of what personal information or images are being posted on Facebook. It also helps parents to keep track of potential online risks to their children. For more info check out the full story on SiliconAllee.com.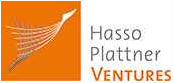 German VC firm Hasso Plattner Ventures has launched a new seed fund for small-ticket, non-equity investments in very early stage companies. Startups can apply for investments of either €50,000 or €100,000 and will receive a "yes" or "no" within 24 hours of pitching. Visit VentureVillage to learn more.
- Advertisement -