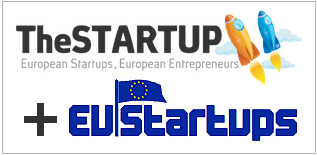 Founded in April 2009 by Stefano Bernardi, TheStartup.eu was a pioneering blog covering the European startup scene. Stefano, who was born and raised in Italy, started his career as an investment analyst for dPixel. Aside of his own
projects, he also once worked for 500 Startups and was a contributor to TechCrunch. In 2011, he moved to San Francisco where he became the first
employee (and wild card) at Betable – a real-money gaming platform. Due to his move to the US and his work for Betable, it became very quiet around TheStartup.eu since then.
Today, I'm proud to announce that TheStartup.eu joins forces with us. In detail, this means that Stefano Bernardi will become part of our editorial team and from next week onwards TheStartup.eu will be redirected to EU-Startups.com. If you followed @thestartupeu in the past, we suggest you to switch over to @EU_Startups to get your daily dose of startup news. By the way: A redesign and some additional projects/surprises from EU-Startups are right around the corner. Stay tuned!