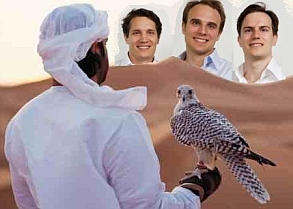 By the end of last week, Yuri Milner (a Russian billionaire & investor in Zynga, Groupon, Facebook etc.) announced that his investment company DST Global is going to acquire a direct minority stake (4 %) in the German shoe & clothing shop Zalando for an undisclosed sum, joining the Samwer brothers along with other investors like Holtzbrinck Ventures, Kinnevik & Tengelmann Ventures.
Last December, we already reported about a rumor that said, that the startup incubator Rocket Internet (which also created Zalando) will soon announce a BILLION dollar capital injection from some well known international investment firms (like DST and others).
Now, there are some indications that this rumor was true and that Rocket Internet and the Samwer brothers are still trying to raise a billion dollar in order to create its clones on a even larger scale. The German news magazine focus just reported, that (apart from the recent Zalando investment) Yuri Milner is no longer interested to invest directly into the Samwers' startup incubator Rocket Internet. According to the focus article, the Samwer brothers are now in talks with large state funds like the Abu Dhabi Investment Authority and/or the Temasek Holdings from Singapur. Good luck!